Veteran Los Angeles sportscaster and gambling expert Fred Wallin has been named the official sports handicapper for Gambling911.com.
He will be the first sports handicapper ever to have his wagering selections made available for purchase on Gambling911.com.
Wallin has been a Los Angeles sportscaster for more than 30 years.
During that time he hosted for many years the Los Angeles Dodger's pre- and post-game shows on KABC radio, around the broadcast of Dodger's play-by-play man Vin Scully.
Submitted by C Costigan on, Dec/13/2011
Breaking News
Between these two teams – the Chiefs and the Jayhawks – there is no shortage of Kansas state bettors.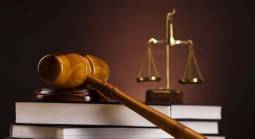 A gambling addict is accused of going "out of his mind" after losing, then proceeding to smash TV sets in the bookmaking shops.