Earlier in the week, Gambling911.com reported on how MGM was in serious financial peril.  Now comes word that World Series of Poker sponsor, Harrah's, may not be able to fund its debt. 
Submitted by Jagajeet Chiba on, Mar/19/2009
The state of Nevada has come to the realization that they are missing out on some of the biggest betting events of the year.  While Las Vegas sportsbooks capitalize on the Super Bowl and the curre
Submitted by Jagajeet Chiba on, Mar/18/2009
2008 Libertarian Vice Presidential candidate and one time sports service consultant, Wayne Allyn Root, is a small business owner.
Submitted by Guest on, Mar/17/2009
Despite winning a two month reprieve to restructure debts, auditors raised 'substantial doubt' in whether MGM Mirage could continue operations.
Submitted by Payton on, Mar/17/2009
It's home to some of the biggest online gambling companies in the world, including PartyGaming.  Now Gibraltar is being reviewed for its apparent connection to swindler Bernie Madoff.
Submitted by Jagajeet Chiba on, Mar/17/2009
While online sports betting seems to be up over last year, the Las Vegas economy has been hard hit.  Vegas like many event-oriented cities is counting on the 2009 March Madness to help give a much
Submitted by C Costigan on, Mar/14/2009
(Reuters) - Switzerland, Austria and Luxembourg all sought ways on Friday to fend off a global crackdown on tax evasion by making concessions on bank secrecy.
Submitted by Guest on, Mar/13/2009
Australian billionaire James Packer has a $1.75 billion takeover of Cannery Casino Resorts LLC and sold his Australian cattle ranches to Guy Hands U.K. buyout company, Terra Firma Capital Partners Ltd.  Packer's Crown Casino enterprise, Australia's biggest, rose 13.5 percent on the news.  Had the deal gone through, Packer would have obtained three Nevada casinos and a racetrack near Pittsburgh.
The 41 year old Packer's fortune shrank to half this past year according to Forbes Magazine.  Crown lost 56 percent of its value and the Las Vegas casinos are not faring that much better.
Submitted by Alistair Prescott on, Mar/13/2009
Unless you happen to be the secretary who knows nothing about college basketball, don't expect to win your 2009 March Madness office pool.  You know the drill, Janet chooses her brackets based on
Submitted by Don Shapiro on, Mar/12/2009
An article appearing in the London Telegraph reports that, being a PartyGaming top dog doesn't exactly have its rewards...especially after you've been shown the door.  Party lost two of its chiefs
Submitted by C Costigan on, Mar/12/2009
Allen Stanford, All Stanford, the Texan accused of an $8 billion fraud by U.S.
Submitted by Jagajeet Chiba on, Mar/11/2009
The effects of a bad economy are hitting Las Vegas like a multi-pronged attack. As people find their disposable income dwindling, tourism and gambling are at an all time low in Sin City.
Submitted by Payton on, Mar/11/2009
Bookmakers, employees...and yes, tourists....beware.  Credit card fraud is a very serious problem in the world's epicenter of online gambling.
Submitted by C Costigan on, Mar/10/2009
One of the biggest betting periods of the year is about to get underway with the start of 2009 March Madness.  For many of the online gambling sites, the lure will be March Madness contests, many
Submitted by C Costigan on, Mar/10/2009
Reports surfaced on Monday that federal prosecutors were investigating Alabama Attorney General, Troy King, along with his possible connections to gambling.
King apparently has threatened to shut down some electronic bingo operations while allowing others to stay in business.  He claims to oppose gambling but believes that "some electronic gambling machines are allowed under constitutional amendments that authorized the bingo operations."
Submitted by C Costigan on, Mar/09/2009
In an interesting piece appearing in Market Oracle, that site pretty much makes it clear that Wall Street was gambling when it came to those so-called Credit Default Swaps:
Submitted by C Costigan on, Mar/09/2009
Congressman and Chairman of the Financial Services Committee, Barney Frank, is determined to lift a ban on Internet gambling.  That was the top gambling news stor
Submitted by C Costigan on, Mar/09/2009
The online prediction markets are saying that unemployment in the United States could go above a staggering 9 percent by year's end. 
Submitted by Jagajeet Chiba on, Mar/08/2009
Media Man, Greg Tingle, has provided Gambling911.com with a few thoughts related to Australian casino maestro James Packer.   Mr.
Submitted by Guest on, Mar/07/2009
France, which has long been against legalized online gambling, has finally conceded to European Union pressures.  The country announced Friday it's plans to open the marketplace for external onlin
Submitted by C Costigan on, Mar/06/2009
Breaking News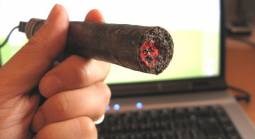 Did you know that there are millions of individuals looking for a bookie that can accommodate all their betting needs?
Jesus Campos, the Mandalay Bay Resort security guard shot by Vegas mass shooter Stephen Paddock, is reportedly in touch with that casino's parent company, MGM Resorts International.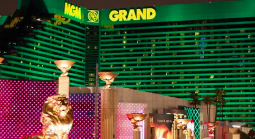 Another professional team is set to move to Sin City after being purchased by casino company