Australia will be betting big this weekend, but not on any major sporting event.  Miss Australia 2009 Rachael Finch is the favorite to win this year's Miss Universe competition and she's getting p
Submitted by Jordan Bach on, Aug/21/2009
Miss Universe 2009 betting will take place throughout the weekend.  This year's event takes place more than a month after previous Miss Universe pageants have been held. 
Submitted by Jordan Bach on, Aug/21/2009
Breaking News
Jake Alexander Daubenspeck faces a felony sex crime after a woman accused him of sexually assaulting her in a Turtle Creek Casino elevator.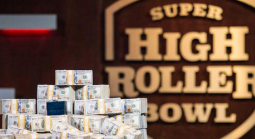 The first 30 players are confirmed to be playing the 2018 Super High Roller Bowl.