Survivor Tocantins took a break last week thanks to CBS's March Madness coverage, and played the dreaded 'video clip' show.
Submitted by Adm1n on, Apr/02/2009
Breaking News
Listen to this shocking recorded phone call conversation obtained exclusively by Gambling911.com
Are you any online bookie agent? Have you exhausted all pay per head features and can you say with certainty that you know how each works?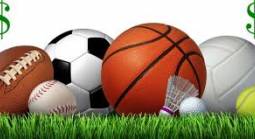 American Gaming Association says that an end to the federal ban on the popular pastime is near.