Fantasy Sports Conference News
Vancouver-based ProDraftLeague.com hopes to make the big leagues, having just raised over a million in funding since January and doubling their business from roughly 5000 customers to 10000 customers since the start of the year.  
Submitted by Aaron Goldstein on, Feb/18/2015
One of the most prominent attorneys in the world of fantasy and gaming, Mr. Jeffrey Ifrah, has been slated to speak at the first ever Daily Fantasy Sports Expo in sunny Miami Beach this August 6-7.
Submitted by Payton on, Feb/12/2015
First ever trade show and conference covering the daily fantasy sports industry. DFSE plans to bring new faces to the industry, introduce unique methods of thinking and provide the ultimate networking experience for executives.
New York, NY--Ticonderoga Ventures, Inc. announces the Daily Fantasy Sports Expo ( www.fantasysportsexpo.com ) on August 6-7, 2015 at the Miami Beach Convention Center.
Submitted by Press Release on, Feb/11/2015
Breaking News
When you moved you pay per head bookie business to an elevated pay per head platform, you were assured that everything would be handled. That is the bottom line.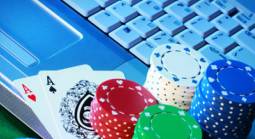 The Pennsylvania House of Representatives prepared to return to Harrisburg for an unusual weekend session