Oddsmakers and gamblers alike are going into overdrive upon learning that the magnificent mollusk Paul the Octopus has selected Spain to win the 2010 World Cup.  The psychic octopus has been all t
Submitted by Dan Shapiro on, Jul/09/2010
The mollusk medium, Paul the Octopus, is perfect with his picks at this year's FIFA World Cup.  While he has only picked games featuring Germany, Paul has managed to accurately predict that teams
Submitted by Payton on, Jul/08/2010
Who will Paul the Octopus pick to win the 2010 FIFA World Cup?
Everyone is talking about the octopus that has picked them perfect so far this World Cup.
Submitted by Ean Lamb on, Jul/07/2010
When it comes to Germany Spain odds, there are no favorites.
By late Wednesday morning in the US, while 80 percent of the betting action was coming in on Germany at Sportsbook.com, Spain continued to hold as the favorite at Sportsbook.com.
Submitted by Alistair Prescott on, Jul/07/2010
Forget about that stupid German octopus Paul.  So what if he is perfect in his 2010 World Cup predictions to date. 
When Charles Jay of BetUS.com placed two dishes of tasty morsels in his hamsters cage with flags for each nation representing the Holland-Uruguay game, Mikey The Hamster was dropped into his cage and ran right up to the Netherlands dish.  The BetUS.com hamster has chosen Holland to win its game against Uruguay.
The BetUS.com hamster was a perfect 54-0 in his NFL picks last season.
Submitted by Alistair Prescott on, Jul/06/2010
Breaking News
AcePerHead.com is the leading pay per head service focused on helping agents build and grow their online gambling businesses.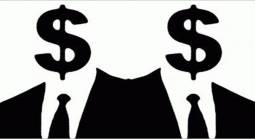 While some companies just require enough capital a good place to set them up, other firms need a lot more.
Poker fans around the world will rejoice over the news that the Cash Game Festival is back.