Gambling911.com readers might recall we had one online poker operator recently threaten a lawsuit against us after we criticized his company's new policies regarding its showing certain "winni
Submitted by C Costigan on, Feb/17/2010
You may see a few of these "Best of 2009 Poker and Online Gambling Stories" elsewhere, but Gambling911.com has the real heavy hitters, those stories that scored huge traffic wins.  Yes,
Submitted by C Costigan on, Dec/28/2009
For those of you who don't know, Gambling911.com continues to increase its interactivity. 
Be sure to check out our Facebook page here where we will be featuring "behind the scenes" updates and important article links.  Become a fan today.
Submitted by Payton on, Nov/06/2009
The PIC Club Merge Poker dispute has helped garner intense readership among Gambling911.com readers, many of whom have felt compelled to express themselves in our increasingly popular comments sect
Submitted by C Costigan on, Nov/05/2009
Gambling911.com readers are all fired up over recent articles appearing on the website related to former Libertarian Vice Presidential candidate, Wayne Root, and poker pro, Daniel Negreanu.  Both
Submitted by Guest on, Aug/13/2009
An article appearing on the Gambling911.com website this week involving Pitbull Poker and allegations that the online poker room is somehow using a "super user" account to manipulate play
Submitted by Payton on, Jul/30/2009
Breaking News
Listen to this shocking recorded phone call conversation obtained exclusively by Gambling911.com
Are you any online bookie agent? Have you exhausted all pay per head features and can you say with certainty that you know how each works?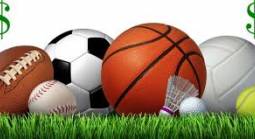 American Gaming Association says that an end to the federal ban on the popular pastime is near.