Now this game is going to be one not to miss out on, and it will be interesting to see just how it is going to play out. The two teams are stellar at times, and have shown weaknesses here and there, but not enough to derail their fans or the analysts from picking them as major contenders for the league, and possibly the playoffs.
Free Prediction Given by SportsCashSystem.com lead handicapper, Mike Taylor
Submitted by Payton on, Oct/03/2013
Members of the New York Super Bowl bid committee planned to spend much of much of the day Monday rehearsing the presentation they will give to owners on Tuesday.
Submitted by Payton on, May/24/2010
Breaking News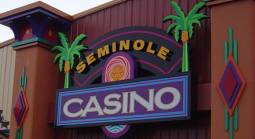 Seminole Brighton Casino will preview blackjack and other table games to its guests starting Monday, December 18.
An anti-Mafia investigation in Palermo uncovered "advanced plans" by Mafia clans to relocate their underground activities through online gaming companies in Malta, the Times of Malta is informed.