What are some of the hottest headlines in the world of poker? Here you will find all the latest juicy stories along with other important news and tournament results. A must read for the poker enthusiast with articles published throughout the day.
Online poker room Zosoz (www.zosoz.com) has abruptly shut down, just two months after it opened.
Submitted by Thomas Somach on, Dec/18/2008
In Part Two of Gambling911.com Senior Correspondent Jenny Woo's sit down interview with Annie Duke, the poker pro reveals why she feels it was so important for the industry to elect Barack Obama in
Submitted by Jenny Woo on, Dec/17/2008
Representatives speaking on behalf of PartyGaming co-founder, Ruth Parasol, have flatly denied that Great Britain's 79th richest woman had any ownership in a plane used to transport US$8
Submitted by C Costigan on, Dec/17/2008
While winning is how poker players earn their fame, it is cash game play where they earn their living, and beginning in 2009, the World Series of Poker Academy, poker's premier se
Submitted by Guest on, Dec/17/2008
Annie Duke sat down with Gambling911.com Senior Correspondent, Jenny Woo, to talk about how intertwining poker and charities can be a great thing.  
The amount of money that Annie and many others in the poker community have raised is outstanding and they're not close to being done.  I've never met someone who is more passionate and dedicated about so many great causes.  She did however express to me that she would be getting back out there and "start being a poker player again."   Watch out poker world!  That's all I've got to say.
Submitted by Jenny Woo on, Dec/17/2008
On a recent trip back from Brussels I found myself being ushered into that dreaded "US customs interrogation room".  It goes something like this:  You hand your customs form over to a p
Submitted by C Costigan on, Dec/17/2008
Writing in his column that appears at PokerHelper.com, San Francisco Chronicle writer and frequent contributor to the Gambling911.com website, Thomas Somac
Submitted by C Costigan on, Dec/16/2008
PRAGUE, Czech Republic, December 15, 2008 -- The PokerStars European Poker Tour had its first ever Italian winner last night when PokerStars sponsored player Salvatore Bonavena from Cessaniti, Sout
Submitted by Guest on, Dec/16/2008
The poker pro and purported part-owner in the world's second largest online poker room, Full Tilt Poker, is winning big....but it ain't at Full Tilt.
Submitted by Ace King on, Dec/16/2008
The Wass Poker Bad Beat Jackpot is fast closing in on the world record for the biggest in poker history.
Submitted by Ace King on, Dec/16/2008
The news that billionaire co-founder of online poker firm PartyGaming, Anurag Dikshit, has settled with the US Government for $300 million was bound to send shockwaves throughout the sector when th
Submitted by C Costigan on, Dec/15/2008
The billionaire co-founder of PartyGaming, Submitted by C Costigan on, Dec/15/2008
Nobody said poker legend Doyle Brunson was a cheap date.  After all, this is a man whose stable of babes include the likes of Nicky Hilton, Pamela Anderson, Shannon Elizabeth and even Michael Phel
Submitted by Ace King on, Dec/15/2008
In an interview with the Card Player Magazine, Absolute Poker COO Paul Liggett acknowledged he had his work cut out for him after assuming a job with the co
Submitted by C Costigan on, Dec/15/2008
Breaking News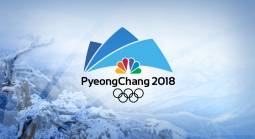 Gambling911.com has your Men's 5000 Relay Olympic Biathlon betting odds.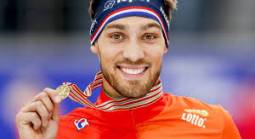 Gambling911.com has your Olympic Speed Skating Men's - 1000M betting odds to win the gold.
Heartland Poker Tour (HPT) events at Golden Gates Casino & Poker Parlour have historically been among the tour's largest stops. This time around was no exception. The opening $400 Kick Off tournament set a Colorado state record with 912 entries. The Main Event drew 607 total players, building a prize pool of $892,290.