What are some of the hottest headlines in the world of poker? Here you will find all the latest juicy stories along with other important news and tournament results. A must read for the poker enthusiast with articles published throughout the day.
Breaking News
"We Always Bet on Black" advert has folks furious at betting firm
If you thinking using Bitcoin to conduct online gambling transactions will hide winnings from the Internal Revenue Service, you might want to think again.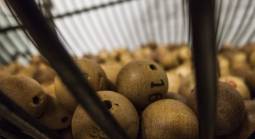 Those who enjoy the more adrenaline based games will often be the first to turn their nose up when they hear the words "online bingo" uttered.