What are some of the hottest headlines in the world of poker? Here you will find all the latest juicy stories along with other important news and tournament results. A must read for the poker enthusiast with articles published throughout the day.
Join the world's biggest celebrities, rock stars and pros to help end the crisis in Darfur
Submitted by Guest on, Aug/14/2008
Our next 50-seat guaranteed tourney on August 16th pays out 50 Aruba Poker Classic prize packages, or more...
Submitted by Guest on, Aug/14/2008
Las Vegas poker pro Scott Obst, who was arrested this year for failing to pay more than $150,000 in child support despite banking $400k a year from playing cards and some porn distribution biz he o
Submitted by Guest on, Aug/13/2008
Over 160 poker players from across the nation have posted comments urging the Republican Party to protect individuals' freedom to play poker online. Members of the Poker Players Alliance, the leading poker grassroots advocacy group of over one million members, believe any language in the Republican Platform restricting an individual's right to play poker online violates these principles of individual freedom and personal responsibility - long held tenets of the Republican Party.
Submitted by Guest on, Aug/13/2008
Online gambling software provider Playtech has agreed a licensing deal with Snai, which manages a network of 6,000 betting shops in Italy.
Maurizio Ughi, chairman of Snai, said: 'Having chosen Playtech's portfolio, we are able to offer our customers two poker games, Texas Hold 'Em and Omaha. Our aim is to be the leading player in the Italian market for skill games, as we are for horse racing and sports betting.'
Submitted by Ace King on, Aug/13/2008
Everest Poker's parent company GigaMedia's second-quarter results revealed revenues were up 31% on same period last year to US$52.5m, with operating income growing 18% to US$11.9m.
Submitted by C Costigan on, Aug/13/2008
A poker player who claimed she was owed $1.2 mil from the world's largest online poker room, PokerStars.com, has withdrawn her complaint this week in an Isle of Man court.
Submitted by Ace King on, Aug/12/2008
Online poker players were freaking out on Tuesday as the world's second largest poker room went down for a second time this month, this time for just over 2 hours during the peak afternoon time.
Submitted by C Costigan on, Aug/12/2008
ABC News is reporting that Iowa former Republican Representative Jim Leach has endorsed Democratic US Presidential candidate Barack Obama.
Submitted by C Costigan on, Aug/12/2008
Breaking News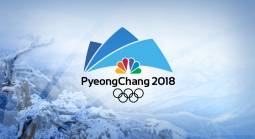 Gambling911.com has your Men's 5000 Relay Olympic Biathlon betting odds.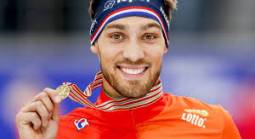 Gambling911.com has your Olympic Speed Skating Men's - 1000M betting odds to win the gold.
Heartland Poker Tour (HPT) events at Golden Gates Casino & Poker Parlour have historically been among the tour's largest stops. This time around was no exception. The opening $400 Kick Off tournament set a Colorado state record with 912 entries. The Main Event drew 607 total players, building a prize pool of $892,290.