What are some of the hottest headlines in the world of poker? Here you will find all the latest juicy stories along with other important news and tournament results. A must read for the poker enthusiast with articles published throughout the day.
Breaking News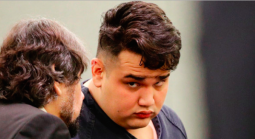 A 20-year-old man who is believed to have worn a pig mask during a smash-and-grab burglary at the Bellagio casino resort appeared in court Wednesday.
With no February 2016 having one more day than this year, last month's Nevada casino revenues fell.