The Sugar Bowl 2010 spread for Cincinnati vs. Florida was still quite fluid heading into Thursday afternoon at Sportsbetting.com.  The spread on this game has been fluctuating this day between Florida -12 ½ and -13, but it is the weekly line movement that has been most telling since the release earlier in this month with Florida posted as a -10 point favorite.
Submitted by Don Shapiro on, Dec/31/2009
Chick-fil-A Bowl odds for Tennessee vs.
Submitted by Guest on, Dec/30/2009
Gambling911.com is happy to bring you our 2010 College Football Bowl Betting Analyses, complete with the best odds currently available for the major College Bowl games.
Submitted by Don Shapiro on, Dec/30/2009
Manny Pacquiao has filed a defamation lawsuit against Floyd Mayweather, Jr.
Submitted by C Costigan on, Dec/30/2009
Humanitarian Bowl odds for the Bowling Green vs.
Submitted by Guest on, Dec/30/2009
Holiday Bowl odds for the Nebraska vs. Arizona game opened as a PICK and was now listed at Nebraska -3 as the road favorite.  Close to 75 percent of the backing was on Nebraska in this one.  Holiday Bowl odds could be found at SBG Global, home of some of the biggest cash bonuses in online sports betting.
This game goes off Wednesday, 8:00 pm Eastern - ESPN
Submitted by Guest on, Dec/30/2009
Sugar Bowl 2010 Odds - Cincinnati vs.
Submitted by Don Shapiro on, Dec/29/2009
Sports Interaction betting analyst Carson Pike makes his free picks for Week 17 of the NFL.
Submitted by Frank Doyle on, Dec/29/2009
2010 Rose Bowl odds for Ohio State vs. Oregon had the line open at -4 in favor of Oregon.  Amazingly, this line has remained steady and will probably not move any right up until game time New Year's Day.  BetUS.com reports around 80 percent of the backing on Oregon however, which makes one wonder why the bookies aren't trying to get more action going Ohio State's way.  At least one book we found had moved the line up a half point in the past 24 hours.
Submitted by Don Shapiro on, Dec/29/2009
The Philadelphia Eagles odds of winning any titles in the post season just got a little grimmer with the announcement that starting center Jamaal Jackson will be out for the season with a torn left
Submitted by Don Shapiro on, Dec/29/2009
Fight promoter Bob Arum has issued an ultimatum to the Floyd Mayweather camp:  Resolve all issues related to "blood testing" by Monday or else.
For now, the majority of online bookmakers continue to offer odds on the Pacquiao - Mayweather fight and they are crossing their respective fingers as already a substantial amount of bets have been taken on what promised to be one of the most wagered on events of 2010. 
Submitted by Tyrone Black on, Dec/28/2009
Breaking News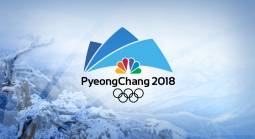 Gambling911.com has your Men's 5000 Relay Olympic Biathlon betting odds.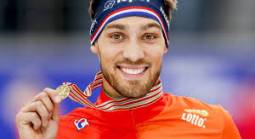 Gambling911.com has your Olympic Speed Skating Men's - 1000M betting odds to win the gold.
Heartland Poker Tour (HPT) events at Golden Gates Casino & Poker Parlour have historically been among the tour's largest stops. This time around was no exception. The opening $400 Kick Off tournament set a Colorado state record with 912 entries. The Main Event drew 607 total players, building a prize pool of $892,290.