LOS ANGELES (AFP) - The phenomenal exploits of swimming sensation Michael Phelps have helped propel US television ratings for the Olympics to an all-time high, figures indicated Wednesday.
According to data from Nielsen Media Research, US broadcaster NBC attracted an average 30.41 million viewers for the opening three days of the Beijing Games -- a whopping 26.7 percent more than the same period in 2004.
Submitted by Guest on, Aug/13/2008
Who did the odds makers have slated to win the individual all around at the 2008 Summer Olympics Wednesday night?
Submitted by C Costigan on, Aug/13/2008
Breaking News
"We Always Bet on Black" advert has folks furious at betting firm
If you thinking using Bitcoin to conduct online gambling transactions will hide winnings from the Internal Revenue Service, you might want to think again.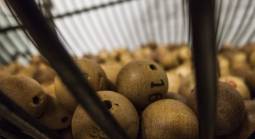 Those who enjoy the more adrenaline based games will often be the first to turn their nose up when they hear the words "online bingo" uttered.