College Football betting, Latest NCAA Football odds
It is tough for a non-BCS conference to compete with the big boys but don't tell that to the Mountain West Conference.  Tony George and Matt Fargo are proud to present his 2009 Mountain West Confe
Submitted by Tony George on, Aug/05/2009
With the recession and individual states hurting for ways to make money, over the next several months right into 2010 we will be reading a lot here at Gambling911.com about states wanting to get in
Submitted by C Costigan on, Aug/04/2009
Tony George is happy to present Gambling911.com readers with his 2009 Big 12 North Season preview and betting odds for each of the teams.
Submitted by Tony George on, Jul/31/2009
With the College Football season just about a month away, it's time for Sportsbook.com to release their presea
Submitted by Carrie Stroup on, Jul/25/2009
Hey ya'll!  I'm back from Amsterdam and got some much needed rest in Jenny's bed - two weeks worth lol.  I have to say that it was all worth it because I got to hang out with some old friends, in
Submitted by Jenny Woo on, Apr/12/2009
Left for dead after Thursday, American golf pro Anthony Kim stormed back during Friday's US Masters play.  Kim was suddenly among the top 10 leaders.
Submitted by Dan Shapiro on, Apr/11/2009
So the US economy is going to Hell in a hand basket...Is that any reason for House Speaker Nancy Pelosi to hold session Thursday afternoon for those members from Oklahoma and Florida looking to rus
Submitted by C Costigan on, Jan/07/2009
The BCS Championship game betting odds opened at Florida Gators -3 and heading into game day Thursday, nearly all the books had this one at Florida Gators -5 vs.
Submitted by Tyrone Black on, Jan/07/2009
The BCS Championship game between Florida and Oklahoma has so many betting props, that it almost feels like the Super Bowl.
Submitted by Carrie Stroup on, Jan/07/2009
Online sportsbook, BetUS.com, is all over Florida to win the 2009 BCS Championship as a now -4 favorite against the Oklahoma Sooners Thursday.
Submitted by Don Shapiro on, Jan/07/2009
This GMAC Bowl betting preview of Tulsa vs. Ball State is courtesy of SBG Global
Submitted by Guest on, Jan/06/2009
This betting preview of the Fiesta Bowl game between Ohio State and Texas is brought to you by SBG Global
Submitted by Guest on, Jan/05/2009
The Utah Utes put together a tremendous season to make the BCS out of the Mountain West Conference but bettors aren't buying them as nine-point underdogs against Alabama.  Sugar Bowl betting could
Submitted by Carrie Stroup on, Jan/01/2009
The Texas Tech Red Raiders out of the Big 12 are getting plenty of support from bettors as they face the Mississippi Rebels in Friday's Cotton Bowl. 
The Red Raiders are 4 ½-point favorites and 80% of bettors are backing them at Sportsbook.com.
Submitted by Carrie Stroup on, Jan/01/2009
Two big College Bowl games were kicking off starting at 4:30 pm EST New Year's Day following the Capital One Bowl (bookmakers no longer taking bets on the Capital One Bowl at press time).
Unlike the Capital One Bowl, with odds that were all over the map from -7 ½ to -10 in favor of Georgia, the lines on both the Orange Bowl and Rose Bowl had pretty much remained stable throughout the day Thursday.
Submitted by C Costigan on, Jan/01/2009
Breaking News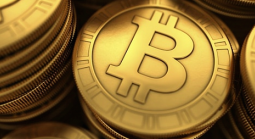 Following a dreadful start to the month, most cryptocurrencies, Bitcoin included, have been rebounding nicely over the past few days.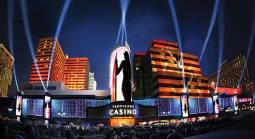 Ten years ago, Atlantic City's Tropicana casino was on the verge of death, having been stripped of its casino license after its then-owners laid off vast swaths of the workforce, leading to filthy rooms, insect infestations, hourlong waits for slot machine payouts and food and drink orders that often never arrived.
Looking for a Pay Per Head platform offering odds on the 2018 Winter Olympics Alpine Skiing? Look no further than AcePerHead.com.