Horse Racing Betting: Here you will find all the latest betting news on the world's biggest horse racing events from the Kentucky Derby, Preakness Stakes and Breeders Cup to some of the United Kingdom's most prestigious races such as the Aintree Grand National and Epsom Derby. Check back regularly for the latest horse racing odds.
The following Kentucky Derby current odds were as of 1:45 pm and because of the betting frenzy taking place this afternoon, these odds were subject to change over periods of minutes if not locked i
Submitted by C Costigan on, May/02/2009
If the latest Louisville weather forecast holds up, the Churchill Downs track may not be as muddy as first believed come race time Saturday evening. 
The latest Weather.com forecasts calls for cloudy skies the remainder of this afternoon with only a 30 percent chance of showers after the race has concluded.  The chance of rain leading up to the 2009 Kentucky Derby was 10 percent each hour.
Much of the rain occurred overnight and the heaviest and steadiest of the rainfall had moved down to neighboring Tennessee.
Submitted by Guest on, May/02/2009
I Want Revenge was the most bet on of this year's Kentucky Derby and it is the first time in Derby history that a favorite has been scratched the morning of the race.  A filling was discovered in
Submitted by C Costigan on, May/02/2009
This is breaking news from Gambling911.com.  I Want Revenge, the favorite to win the 2009 Kentucky Derby, has been scratched from the race.  A number of online gambling websites have taken down t
Submitted by C Costigan on, May/02/2009
With the official Kentucky Derby lines released Saturday morning, some online gambling websites have managed to beat Churchill Downs.  Gambling911.com has provided a breakdown of each horse and th
Submitted by C Costigan on, May/02/2009
If you happen to like Chocolate Candy (the horse, not the Hershey bar), then SBG Global is definitely the place to bet him. 
Submitted by C Costigan on, May/02/2009
Gambling911.com has been monitoring the 2009 Kentucky Derby odds throughout the night and early morning hours.  It's amazing how these odds reflect the concept that there really is no set favorite
Submitted by C Costigan on, May/02/2009
If you are looking for the best 2009 Kentucky Derby payouts, Gambling911.com has found them for you.  No need to shop the various online gambling sites on your own.  We have gone through all 20 K
Submitted by C Costigan on, May/02/2009
While I Want Revenge was still officially the favorite, Friesan Fire has now surpassed Dunkirk with the second shortest odds of winning the 2009 Kentucky Derby.  He is now within a point of becomi
Submitted by Don Shapiro on, May/02/2009
Breaking News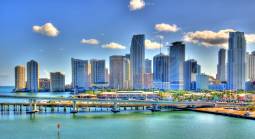 You can find online bookie software in and around the Miami area by visiting AcePerHead.com.
It's every bookie's dream to generate more money. As things are though, the many online casinos, making more profit isn't an easy thing. However, with pay per head bookie software, it is possible.
In a post on its website, online sportsbook and casino brand Bovada announced its support for Bitcoin Cash as a new mode of payment for its players.