Belmont Stakes 2010 odds as published by betED.com (see website here) have three horses in
Submitted by Don Shapiro on, Jun/03/2010
Horses headed to the Belmont Stakes don't exactly exude class. Seven likely starters are seeking their second stakes win.
Submitted by Payton on, May/27/2010
Lookin At Lucky made up for his poor performance at the Kentucky Derby and has won the 2010 Preakness Stakes.
Submitted by C Costigan on, May/15/2010
Breaking News
Listen to this shocking recorded phone call conversation obtained exclusively by Gambling911.com
Are you any online bookie agent? Have you exhausted all pay per head features and can you say with certainty that you know how each works?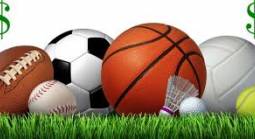 American Gaming Association says that an end to the federal ban on the popular pastime is near.