Floyd Mayweather vs. Juan Manuel Marquez
Floyd Mayweather vs. Juan Manuel Marquez
With news that the Floyd Mayweather Jr/ Juan Manuel Marquez managed to reel in some 1 million pay per view buys last week, online bookies are licking their chops over the potential betting volume t
Submitted by Tyrone Black on, Sep/25/2009
Mayweather Jr. vs. Marquez best fight odds could be found at Bookmaker.com with Floyd Mayweather Jr.
Submitted by Guest on, Sep/19/2009
Favorites in boxing do extremely well and Floyd Mayweather Jr. certainly matches that criteria in his fight against Juan Manuel Marquez Saturday night at the MGM Hotel in Vegas.
Mayweather Jr. was now priced at -450 at BetUS.com.  Marquez, on the other hand, would pay 3/1 odds.
Submitted by Guest on, Sep/18/2009
Breaking News
One of a recent crop of Bitcoin-only online sportsbooks has reportedly closed its doors.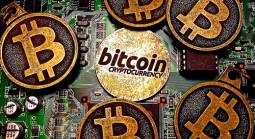 There has been a lot of discussion recently about the merits of cryptocurrencies such as bitcoin and ether.
The woman who stunned a nation Thursday with her accusations that Democratic Senator Al Franken groped her has previously hosted televised poker programs.