Breaking News
One of a recent crop of Bitcoin-only online sportsbooks has reportedly closed its doors.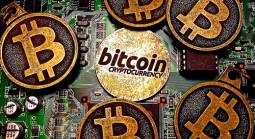 There has been a lot of discussion recently about the merits of cryptocurrencies such as bitcoin and ether.
The woman who stunned a nation Thursday with her accusations that Democratic Senator Al Franken groped her has previously hosted televised poker programs.