Gambling911.com continues to monitor Champions League betting odds for Barcelona v Man United.  This is one of the most anticipated matchups of the month. 
Submitted by Alistair Prescott on, May/26/2009
Burnley v Sheffield United is being called "one of the richest games in football takes place on Monday as these two teams battle it out for a place in next season's Premier League".  And
Submitted by Alistair Prescott on, May/24/2009
Cristiano Ronaldo declared: "This is my home now. I think even when I say my heart is here, people are still going to speak and make things up. But this is where I want to play.
"We are part of an era that can go down in history for the way we are playing and for the trophies we are winning. The boss believes in this team and so do I. And this is where I want to be. Manchester United is now my house."
Submitted by Alistair Prescott on, May/23/2009
William Hill has all your Premier League Relegation betting.  Gambling911.com features their Relegation betting preview below.  Be sure to Submitted by Guest on, May/21/2009
Barcelona will look to clinch the La Liga title on Sunday with a win at Mallorca.  It would be the second trophy this season for Barcelona as they took out Athletic Bilbao to win the Copa del R
Submitted by Payton on, May/16/2009
If Manchester United is going to win a record five trophies this season they will have to find a way to win the second leg of a quarterfinal matchup in the Soccer Betting Champions League quarter f
Submitted by Guest on, Apr/14/2009
Federico Macheda scored the game winner as Manchester United got a 2-1 win at Sunderlund on Saturday.  The win kept United one point clear of Liverpool at the top of the standings with a game in h
Submitted by Guest on, Apr/14/2009
Cristiano Ronaldo's 54-year-old mum, Dolores Aveiro (pictured), arrived in pinstripe hotpants, leather cap, high heels, massive WAG-bag and a tacky top emblazoned with her son's fashion brand logo
Submitted by Alistair Prescott on, Mar/15/2009
As first reported by the Daily Mail on Thursday, Chelsea football star, Ashley Cole, has been arrested for a drunken confrontation with police during the overnight hours in West London.
Sources told the paper that Cole had repeatedly swore at a photographer then started abusing police after emerging from the Collection nightclub in Brompton.  Police brought Cole to the station to "sober up".
Once he did so, Cole apologized for the incident after being released around 5:30 am.
Submitted by Alistair Prescott on, Mar/05/2009
The Premiere League's first $200,000 a week player:  That will be Cristiano Ronaldo should Manchester United go through with plans to offer up such a hefty sum to the winger.
Submitted by Alistair Prescott on, Feb/28/2009
UK bookies took quite a hit this week after a cash-strapped Weymouth team lost to Rushden and Diamonds a score of 9-0.  Punters anticipated the results after it was learned that their Submitted by Alistair Prescott on, Feb/24/2009
In a shocking revelation, Premiership footballers are getting suspended intentionally by referees so they can take vacations. 
Submitted by Alistair Prescott on, Feb/07/2009
Football ace David Beckham wants out of his contract with the LA Galaxy and to remain playing for European club AC Milan.  Currently, Milan is the 9/2 favorite to win the 2009 UEFA Cup outright at
Submitted by Alistair Prescott on, Feb/05/2009
MANCHESTER (AFP) - Manchester City and Brazil striker Robinho has been arrested and bailed over allegations of a serious sexual assault in a nightclub, police said Wednesday.
Submitted by Guest on, Jan/28/2009
Bloomberg News is reporting that Al Jazeera, the Qatar-based broadcaster that started a sports channel five years ago, may bid for the rights to show English Premier League soccer matches in the Mi
Submitted by Alistair Prescott on, Jan/10/2009
The semifinals of the Carling Cup begin this week with Burnley at defending champion Tottenham on Tuesday and Manchester United playing at Derby on Wednesday.  United will be playing their second
Submitted by Guest on, Jan/06/2009
BetUS.com has released its analysis on the Arsenal FC vs. Plymouth football game for this weekend.
Submitted by Alistair Prescott on, Jan/02/2009
At the halfway point of the Soccer Betting Premier League season there have been a few surprises, not the least of which is Liverpool leading the way.
Submitted by Guest on, Dec/31/2008
English footballer Steven Gerrard has been arrested following an assault at a nightclub. 
Submitted by Alistair Prescott on, Dec/29/2008
The beautifully Italian television hostess, IIaria D'Amico, is lining up to greet football phenom David Beckham, whose American debut was a complete bust.  Beckham recently signed on with Italia's
Submitted by Alistair Prescott on, Dec/20/2008
(Bloomberg) -- Former Socceroos captains Craig Moore and Kevin Muscat were among three A-League players sanctioned by Football Federation Australia for betting on games.
Queensland Roar skipper Moore and Melbourne Victory captain Muscat, who both had playing stints in Europe, were fined A$3,000 ($2,050) and a further A$2,000 suspended for betting on matches not involving their teams, the federation said.
Submitted by Guest on, Dec/19/2008
Manchester United will be playing Japanese club Gamba Osaka in the semifinals of the soccer betting Club World Cup in Japan on Thursday.  The other semifinal match on Thursday will be South Americ
Submitted by Guest on, Dec/16/2008
The Football Association has ended the investigation launched as a response to reports of unusual betting patterns in Norwich's Coca-Cola Championship game against Derby on 4 October.
Submitted by Guest on, Dec/05/2008
It has been a good week for AC Milan star Ronaldinho.  He scored an injury-time goal to give AC Milan a 1-0 win Thursday over Sporting Braga in the  Soccer Betting UEFA Cup.  He also scored th
Submitted by Guest on, Nov/09/2008
Arsenal is already facing a must-win game in the Soccer Betting Premier League as they host Manchester United on Saturday.  Manager Arsene Wenger has said the team must come away with a win if
Submitted by Guest on, Nov/07/2008
Analysts at BetUS.com have studied Arsenal vs. Feberbace, with the later having huge +1000 odds.  Here is what they came up with.
Submitted by Guest on, Nov/04/2008
David Beckham will go from the Los Angeles Galaxy of the MLS to AC Milan of the Soccer Betting Italian League beginning in January.  It will be a loan from the Galaxy to AC Milan.  Much of the de
Submitted by Guest on, Nov/03/2008
Portsmouth head coach Harry Redknapp left his team over the weekend and was given total control of Tottenham after the club fired head coach Juande Ramos.
Submitted by Guest on, Oct/29/2008
Breaking News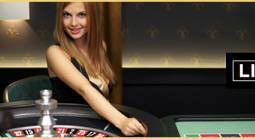 Local bookies and agents throughout the world can now offer a Pay Per Head live casino platform.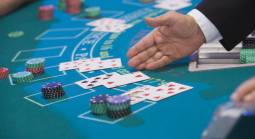 Legislators are expected to pass, or kill, dozens of measures dealing with everything from abortion to gambling and the environment.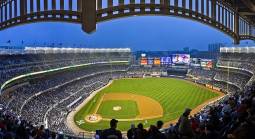 It is easy to find a Pay Per Head bookie outsourcing company willing to support the Bronx bookie.