GSC Talks Procedure for Customers to Retrieve Funds From Shuttered 5Dimes
Published on:
May/25/2023
With 5Dimes announcing the closure of its site to European customers effective May 30, Gambling911.com's own Thomas Somach reached out to the well-established licensing agency, the Isle of Man Gambling Supervision Commission (GSC), to determine next steps.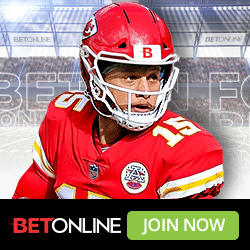 5Dimes for its part insists that customers will have access to funds for the next few months.
Their message to customers (who must log in to see the message) is that 5Dimes has enjoyed working with the GSC, the suggestion being that they will voluntarily be surrendering their license. As of Thursday night, 5Dimes was still listed among the licensees.
Julia Minay from the GSC explained the process.
"Thank you for your query about 5Dimes.
"We're unable to comment on the affairs of individual licensees but I can explain our law and procedures.
"The GSC has the power to suspend or revoke a licence and licensees have the ability to surrender their licences at any time. There are many reasons why these actions occur but the process with respect to customer communication and funds is the same. At the point that a cessation of licensing becomes known, the GSC's focus shifts to the orderly withdrawal of the licensee from the Isle of Man regulated sector. We ask the licensee to communicate with customers about their change in licensing circumstances and to explain to customers how they can withdraw their funds if they wish to."
Gambling911.com is of the belief that a large majority of 5Dimes European customers are unaware of the upcoming closure.  Many are on holidays and might not be betting during the second half of May.
The GSC has long been among the most stringent of licensing agencies for the gaming sector.  In fact, they are considered the gold standard.
We are certain 5Dimes provided the GSC with a comprehensive financial reporting since obtaining their license. Despite bleeding cash, 5Dimes has continued to operate without issue and customers report prompt payouts since the company's founder, Sean Creighton, was kidnapped and murdered in the fall of 2019.
Creighton's wife took over the company but she's no bookmaker and wants out.  Who can blame her?
- Gilbert Horowitz, Gambling911.com