Man Who Brought Massive Gambling Ring to Illinois State University Avoids Prison
Published on:
Sep/29/2021
25-year-old Matthew Namoff was the youngest in a massive Chicago gambling ring whose members included a "rogue" cop and the brother of Bears great Brian Urlacher as well as an infamous mob figure. Namoff was said to have been responsible for exposing the ring to Illinois State University.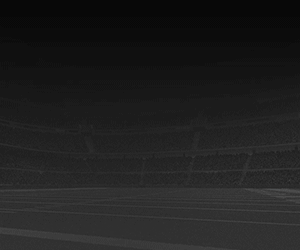 A prosecutor said Matthew Namoff managed 60 gamblers at ISU. Namoff's defense attorney said he "fundamentally" disagreed with the feds' characterization.
In the end, a U.S. District Judge Virginia Kendall handed down a six months of home confinement and a $10,000 fine.
Federal prosecutors say Vincent "Uncle Mick" DelGiudice groomed Namoff and made him an equal partner in the larger gambling ring DelGiudice ran online.
"These were not small bets in a dorm room over beer," Assistant U.S. Attorney Terry Kinney wrote in a court memo.
Defense attorney Darryl Goldberg said he "fundamentally" disagreed with the prosecutor's characterization of Namoff
Before he was sentenced, Namoff apologized to the judge and said, "I stupidly saw gambling as a way to socialize in college, but through all this I now know that it's not a victimless crime."
"You'll never see me again," Namoff said. "Thank you, your honor."
"Uncle Mick" plead guilty in a federal court back in February to conducting an illegal sports gambling business and laundering the proceeds through an offshore company.
Delgiudice admitted in a plea agreement that from 2016 to 2019 he directed an illegal bookmaking business in Chicago, Lemont, Frankfort, Orland Park, and Woodridge.  The brother of Chicago Bears great Brian Urlacher, Casey Urlacher, was also charged but later pardoned by Trump.
To date, only the police officer tied to the ring is serving any time in prison.  Veteran Chicago officer Nicholas Stella is serving a 15 month sentence for bookmaking.  Nine others, including Namoff and Delgiudice, were charged.
- Jagajeet Chiba, Gambling911.com