Connecticut's Launch of Expanded Gambling Yields Billions for Gamblers, Millions for State and Casinos, but Deeper Debt for Some
Published on:
Jan/31/2022
Bettors dropped more than $2 billion late last year as Connecticut launched its long-awaited legalized sports betting and online gambling, generating tens of millions of dollars for the state, the two tribal-owned casinos and Connecticut Lottery Corp.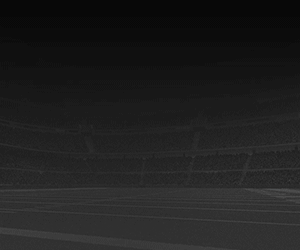 But for some gamblers who too easily take on debt with gambling now available on laptops, tablets and phones, extensive advertising promoting gambling was a trigger to bet even more. And finding help may be elusive as counselors are overwhelmed while financial aid falls short, advocates say.
"They're losing everything in a day because of the speed of online gambling," said Diana Goode, executive director of the Connecticut Council on Problem Gambling. "They're betting and betting and betting."
State lawmakers recently reviewed how expanded gambling is working. The General Assembly's Public Safety and Security Committee met with Goode, the Lottery Corp., executives of the Mohegan Sun and Foxwoods Resort casinos, their betting partners and Consumer Protection Commissioner Michelle Seagull.
Timing
From early October when sports betting and online gambling were launched to Dec. 31, gamblers spent $2.2 billion on bets. Winnings accounted for nearly $2.1 billion, with 85% from online casino gambling, according to the Connecticut Department of Consumer Protection.
Foxwoods Resort Casino took in $31.7 million in online gambling and sports betting revenue, and Mohegan Sun posted revenue of $25.3 million. Sports betting revenue for the Lottery was $1.3 million.
Rodney Butler, chairman of the Mashantucket Pequot Tribal Nation, which owns and operates Foxwoods, said the casino had an "incredibly successful start."
He partly credited good timing. "We launched during the NFL season, which is your peak sports betting season," Butler said.
Revenue from expanded gambling and sports betting surpassed an estimate Foxwoods presented to lawmakers two years ago. The casino said then tax revenue would yield about $25 million a year. Instead, state tax revenue from sports betting, online gambling and retail gambling run by the Lottery for the three months between October and Dec. 31 was nearly $10 million.
The casinos need the good news.
They were shut for nearly three months at the start of the pandemic and were forced into limited operations when they reopened. The state, too, lost its share of slot revenue taxed at 25%.
'An eye on the impact'
Goode reminded lawmakers the revenue comes with a social cost.
"Behind every one of those millions of dollars is a person and a family that may or may not be able to afford that money," she told lawmakers. "And I think that's what we really need to focus on."
Calls to the helpline have quadrupled, though numbers are not available and many calls are for customer service rather than counseling, she said.
Rodney A. Butler, left, Mashantucket Pequot tribal chairman, and Ray Pineault, president and chief executive officer of Mohegan Sun, spoke to the General Assembly's Public Safety and Security Committee in February 2019. (AP Photo/Pat Eaton-Robb)
Stephen Matos, a Waterbury counselor working with problem gamblers, said advertising by the partners of the casinos and the Lottery — FanDuel, which works with Mohegan Sun, DraftKings, which is Foxwoods' partner, and Rush Street Interactive that partners with the Lottery — have saturated TV with advertisements, including "full-length informercials."
"It's really annoying to people in recovery," he said.
One client relapsed and took to gambling on his phone, before he once again halted his habit, Matos said.
In response, Richard Schwartz, chief executive officer of Rush Street Interactive, said responsible gaming is a priority in its business strategy "as we believe it is critical to the long-term success of our company and the gaming industry."
DraftKings and FanDuel did not immediately respond to emails seeking comment.
The General Assembly and Gov. Ned Lamont enacted gambling legislation last year after numerous failed attempts. The governor and the two casinos had to negotiate a deal that kept intact their compact dating to the early 1990s giving the Mashantucket Pequots and Mohegans exclusive betting rights in exchange for a 25% state tax on slot revenue.
The three sides agreed to an 18% tax for the first five years of online casino gambling, followed by a 20% tax rate for the next five years and a 13.75% tax rate on sports wagering.
State Rep. Maria Horn, a Salisbury Democrat and House chairwoman of the Public Safety Committee, said the success of Connecticut's betting enterprise is important because it supports the casinos and Lottery. She called it a "central paradox."
"Pure success and an uptick in gambling numbers is not always a good thing," Horn said. "And we have to keep an eye on the impact to make sure we're taking care of the other end as well."
Goode said advocates that are seeking to help gamblers sliding into debt are not sharing in the revenue bonanza.
"Everyone is making money except the Council on Problem Gambling," she said.
Goode said a help line phone number is inadequately advertised, and funding from the casinos, at $500,000 each, falls short of what was promised when gambling legislation was drafted last year. In addition, self-exclusion is all-or-nothing and the Council on Problem Gambling believes gamblers should choose which activities — online, sports betting or casino visits — they may exclude.
"We have problem gamblers over here. We have awesome treatment over here," she said. "The help line is that bridge ... and without the funding to be able to market that helpline, promote that helpline, make sure that everyone knows there is a helpline there's a real breakdown in the system. And that funding has normally come from the casinos."
The Council on Problem Gambling, with a budget of $800,000, needs at least two more staff members to add to three now working for the organization, Goode said. One would manage the help line and conduct outreach, and another would train business owners to spot embezzling and other warning signs of problem gambling.
The state Department of Mental Health and Addiction Services said the number of problem gamblers seeking treatment for themselves or someone else did not change once online gambling and sports betting began. Treatment includes individual, group, peer recovery support, medication and budget counseling.
In July, August and September, 544 clients sought help. That barely changed, increasing to 546 in the following three months after online gambling and sports betting launched, the agency said.
State Sen. Cathy Osten, a Sprague Democrat and Senate chairwoman of the Public Safety Committee, said she wants more data backing claims that demand for counseling is rising.
"If DMHAS is not seeing extra calls, where are they going?" she asked.
Seagull said the Department of Consumer Protection has taken several steps to stem problem gambling. Regulations include features to recognize gamblers are going too far and need help and require gambling platforms to make sure patrons know the amount of time and money they spend, she said.
In addition, a gambler may set a lifetime deposit limit of $2,500. If it's exceeded, a message provides details about how to set limits or get on a self-exclusion list, Seagull said.
Ray Pineault, president and chief executive officer of Mohegan Sun, said the casino posts problem gambling information on ATM receipts and displays helpline information on business cards, brochures, promotional direct mail, plasma screens in the casino and in Mohegan Sun video.
Mohegan Sun collects data to "catch problems with problem gambling earlier," though the casino is early in the process, he said.
"None of us benefit from servicing people who have a problem with it," Pineault said.
Stephen Singer can be reached at ssinger@courant.com.