Early Predictions for the 2022 NCAA Men's College Basketball Tournament
Published on:
Feb/17/2022
It's one thing to look at a team and think "Wow!  They are really good!" based on their overall record.  But a team's record Against The Spread speaks even more volumes and should certainly be a factor when making predictions, at least in the short term.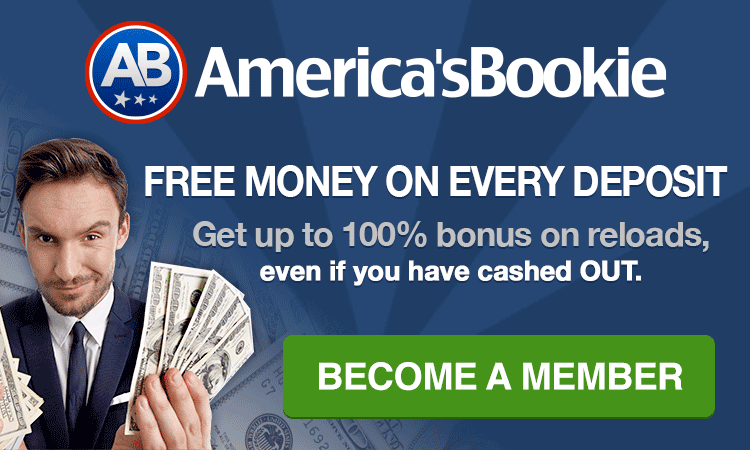 Case in point: It's almost a given every single year that mighty Gonzaga will make an impact in college basketball.  The oddsmakers understand that the general public will be backing Gonzaga no matter who they play and no matter the number assigned to that game.  As a result we will see a shading of the line most games. 
The Zags this season as of February 17 owned a 22-2 record.  Against The Spread they were 13-9-2.  That ATS record is especially impressive as it suggests the Bulldogs have overcompensated throughout much of the season.  The best betting sites know that, as a general rule, gamblers are not turned off by a steep double-digit line when it comes to a team as dominating as the Bulldogs.  These sportsbooks will lure gamblers in with juicy welcome bonuses, the ability to place bets live in-play until the final seconds of a game and wave a -31.5 line on Gonzaga.  Greater than 60% of these customers will bite and take the Zags even at that crazy high number.

The books assigned a -31.5 line to the Zags in their February 16 game against Pepperdine.  The actual line should have been -26 for a nearly 6-point overlay.  In this case, Gonzaga failed to cover the assigned spread.  They didn't even cover using the -26 line.  It was still a 20-point win.  But amazingly, the Zags still covered or pushed in all but one of their previous ten games leading up to the matchup against Pepperdine.
It shouldn't come as much of a surprise that Gonzaga would be ranked number one in the nation.
Now let's look at a college basketball team that has not lived up to expectations, the Kansas Jayhawks.  Wait!  Not lived up to expectations?  They are 21-4 on the season!!!!
That may be the case, but Kansas was a mere 11-13 Against The Spread. And here is an even more telling clue that the Jayhawks are likely to flounder during the NCAA Men's College Basketball Tournament: Kansas had failed to cover the spread in all but four of their last twelve games as of February 17.
Perhaps a true sign of a team with March Madness potential is one that doesn't have the marquee standing of a Gonzaga or Kansas but continues to excel both Straight Up and Against The Spread.
Texas Tech is the red-headed step child of the Big 12 conference that includes the likes of mighty Kansas and equally formidable Baylor.  Kansas and Baylor were ranked 6 and 7, respectively, the week of February 17. Texas Tech was ranked at number 11 but there is an argument to be had that the Red Raiders are playing better than either of the aforementioned teams.
Texas Tech has two more losses than Kansas and one loss more than Baylor, but are an impressive 18-8 Against The Spread.  This is one of the best ATS records in all of college basketball.  They just beat the Bears in their most recent game as well.
Oddly enough, the Big 12 had once been touted as headed toward a record bid percentage from a conference as we approach March Madness, only to see Iowa State fall to "Last Four In" status while Oklahoma had dropped 8 of 11.  The Texas Longhorns probably won't get very far in the tournament either with their 12-14 record Against The Spread, 4-6 ATS in their last ten games as of February 17.
The Red Raiders continue to be a dream team for sports bettors this season even if they fail to go all the way in the upcoming tournament.
Another team to keep an eye on, and perhaps one you have never heard of, is Longwood in the Big South Conference.  They sit atop their respective conference standings with a 19-6 record Straight Up and 14-7 Against The Spread.  They've gone 10-1 start in the Big South after adding multiple Division I transfers in the offseason.  There is a very good chance that the Lancers will make their first ever Division I NCAA tournament appearance under head coach Griff Aldrich.  A little factoid: Aldrich (seen below) worked as an attorney prior to taking over this program.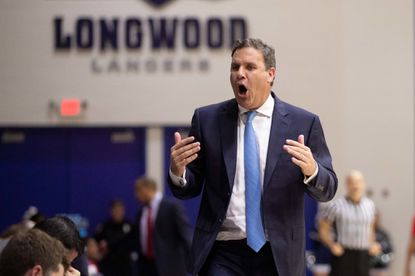 Winthrop might also slip in from this conference but we wouldn't expect them to get very far in the tournament having failed to cover the spread in all but eight of their twenty-three games played thus far.
Middle Tennessee will also likely slip into the tournament with just seven losses on the season so far.  More importantly to sports gamblers, they owned an impressive 15-5-2 record Against The Spread.  You will not want to overlook this team when placing a March Madness bet.
The team that should go deep in this year's tournament is Auburn.  They sit atop a solid SEC Conference with just two losses and an equally impressive 18-8 record Against The Spread.  By contrast, that other state school, Alabama, has played well but not up to expectations.  Despite a 17-9 record overall, the Crimson Tide was just 9-16 Against The Spread.
- Don Shapiro, Gambling911.com