The Truth of the Lost Tooth: How It Really Happened at Calvin Ayer's 50th
Published on:
May/30/2022
For the first time in ten years Gambling911 can finally reveal that a female cousin of the legendary billionaire Calvin Ayre, along with her acquaintance, witnessed what led up to the infamous tooth loss at Ayre's 50th birthday celebration, though they ran off in horror prior to Michael Caselli parting ways with one of his prized choppers. 
Caselli is a famed party planner and conference organizer for the online gambling industry. He has been a sought-after expert by several international news programs including CNBC, MSNBC and the BBC. Ayre just celebrated his 60th birthday, likely tame by comparison to the pirate-themed back in 2011.  The billionaire's London birthday party was postponed due to the Covid-19 pandemic. 
Ayre's cousin and her friend confided in folks they knew could keep a secret - the Gambling911 crew.  Aside from telling pretty much the entire internet that Caselli had lost one of his teeth at the raucious party under mysterious circumstances held at Ayre's lair, they have mostly remained TIGHT-LIPPED. 

The incident also involved a beloved cohort of the Gambling911 family, whose identity has remained a well kept secret.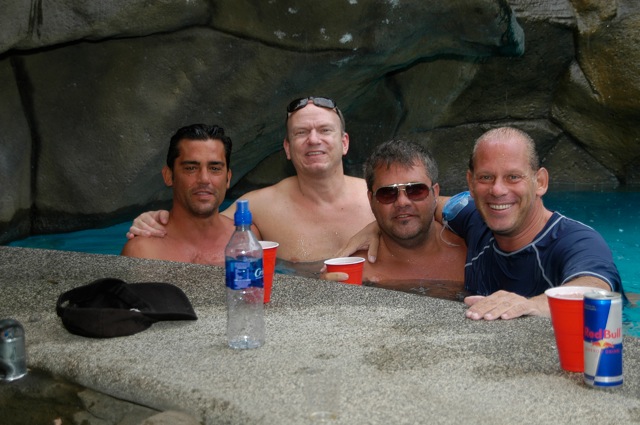 Pray the Gay Away: Like a bad remake of "Deliverance", the Gambling911.com Crew and Friends Had No Idea What Was Coming Their Way.  Who knew?  I mean, looking at this pic WHO KNEW?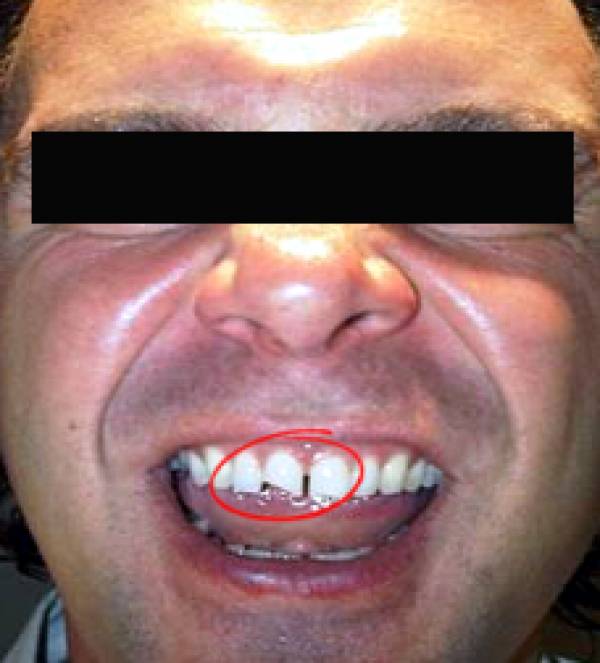 Gambling911 sinks its teeth into what really happened to Michael Caselli's tooth 
(seen here)
Fact Checked
The story was told to the crew of three after boarding a private chartered bus and as they awaited Casselli, a Brit with remarkably STRAIGHT teeth (up until that day at least).  What was relayed by the Ayre relative and her dear friend was so shocking and unbelievable, the G911 crew found it QUITE HARD to SWALLOW.

Casselli then stepped onto the bus with what at first appeared to be a shit eating grin before proclaiming in a loud Pirates of Penzance voice that he had lost a tooth and had no idea what became of it.  The gals had just gotten through describing what they had witnessed.

The Gambling911 team looked at one another and gasped.

The female cousin of Ayer's story had checked out.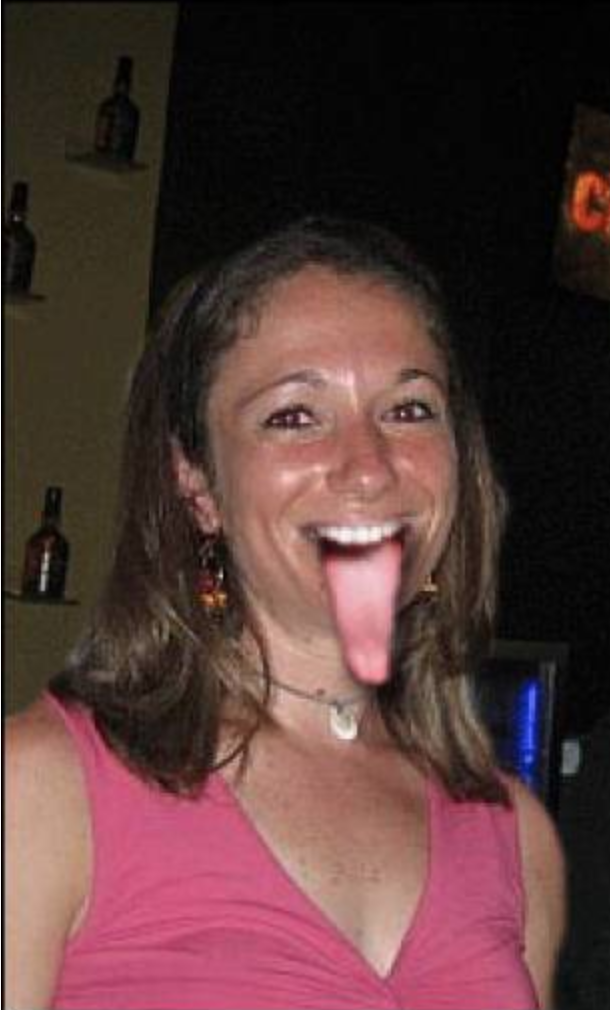 Before the Pirates of the Caribbean Johnny Depp and Amber Heard there was "Piratas de la Lengua Larga Liggero"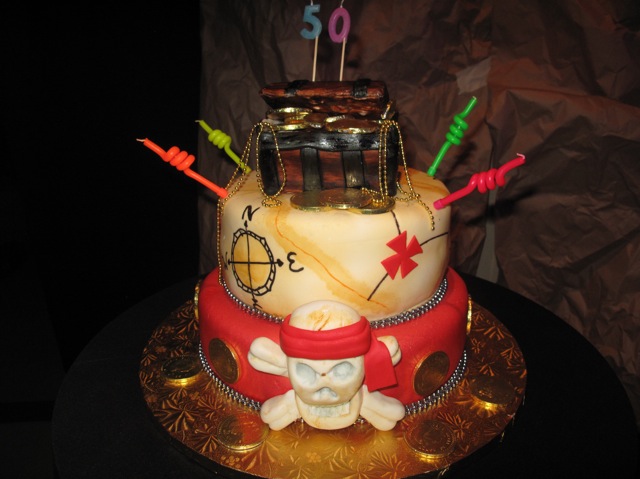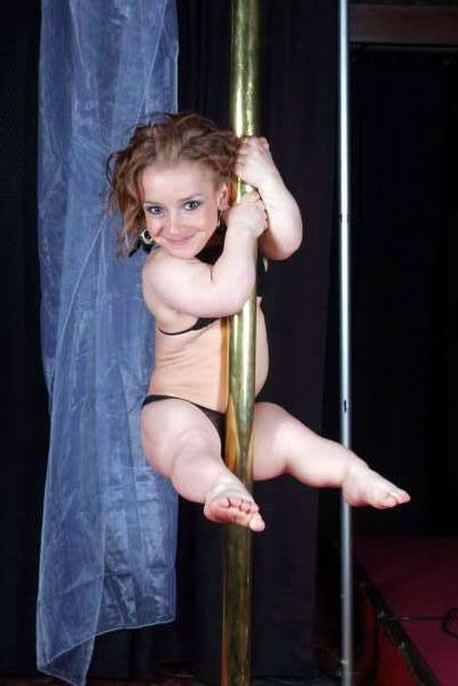 Did Bridgette Belt Caselli across the mouth?  Find out below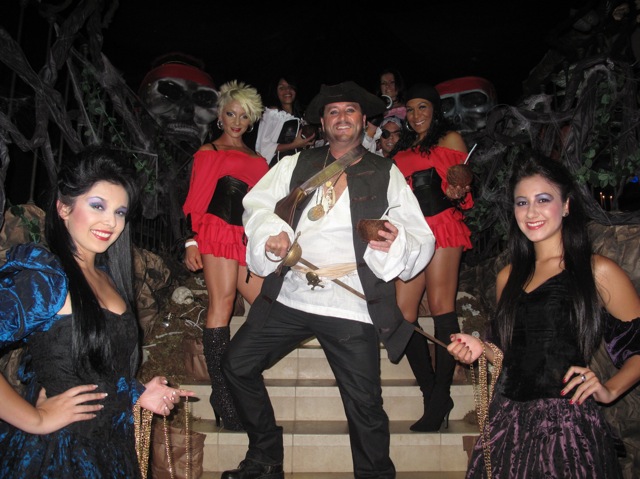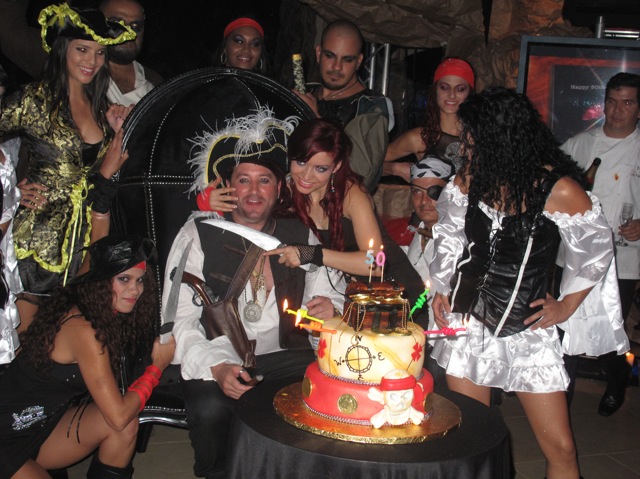 Bridgette The Midget Did It?
Ayre noted on his website following the incident that "Caselli was one of many casualties from that party".

He added: "I'm not just talking hangovers. At my parties there are real injuries. There was one separated shoulder, a broken tooth (pictured right), a broken toe and tons of scratches and bruises — and that's not even getting into all the bruised pride when guys woke up and were informed of their antics the night before. But these are the terms you accept when you accept an invitation to an event that I organize, especially one on this scale."

The tooth fairy, we are told, did not leave a bar of GOLD.  And if she planned to, it would be nowhere near the jacuzzi as this was NOT where Casselli lost that dang fang, Gambling911.com can reveal as part of this investigative PROBE. 

Whether it was a violent altercation, a slip and fall accident or perhaps Caselli's mouth suddenly turned into some type of wobachucki gagging on one of them pirate props, consider this one within the same realm as DEEP THROAT.  

For those of you who had Caselli losing his tooth while making out with Bridgette The Midget (many of you thought this), y'all get a participation trophy as this was not the cause.  Bridgette has hereby been exonerated.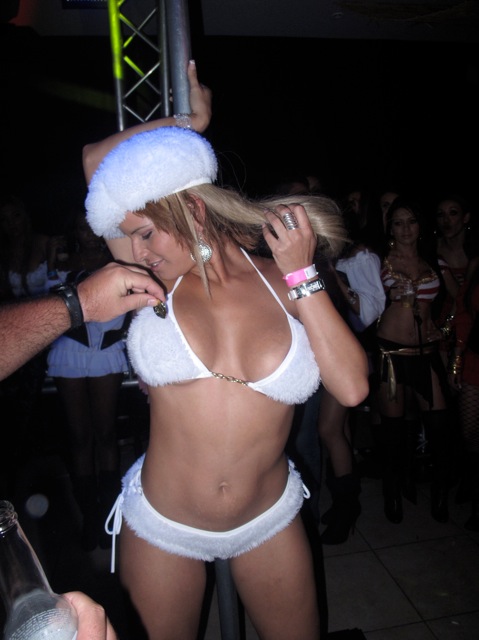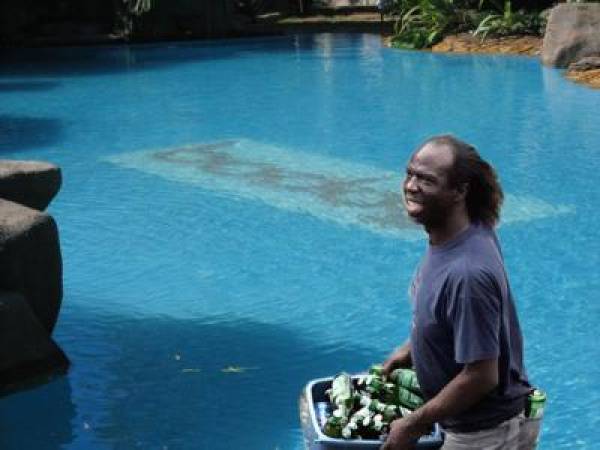 Squatters reportedly took over the infamous Ayre compound long after Calvin left
....Caselli's tooth was reportedly found but Lootie ain't talkin' bout no toothie
Past Parties Have Led to Raids and G911 Owner Being Detained
"Up to this day, it is the most asked question I get," remarked Gambling911.com lead reporter, Thomas Somach.  "'What really happened to Michael Caselli's tooth at Calvin Ayre's 50th birthday party?"'

By Ayre standards, his 50th birthday party was actually tame compared to past events. 

A photo from Ayre's Prague party once resulted in the founder of Gambling911.com being detained at the Toronto Airport years back (true story).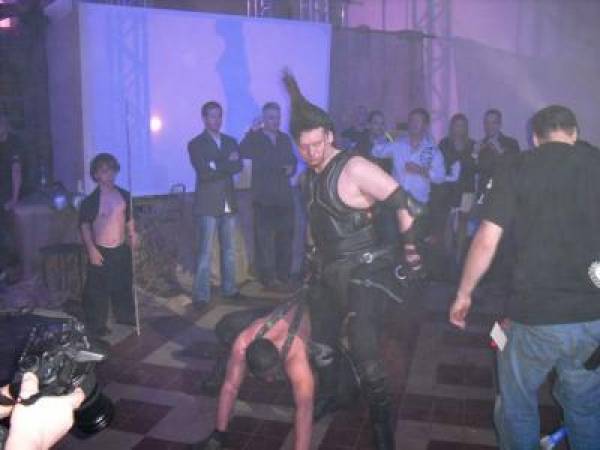 Calvin Ayre Prague Party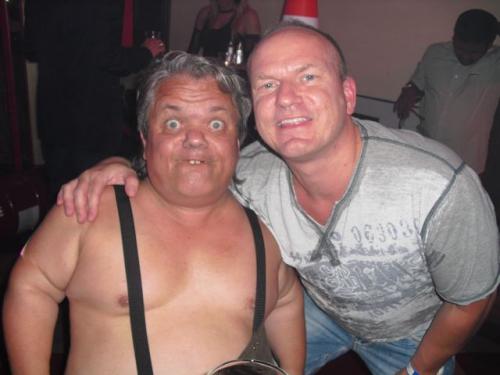 Calvin Ayre Prague Party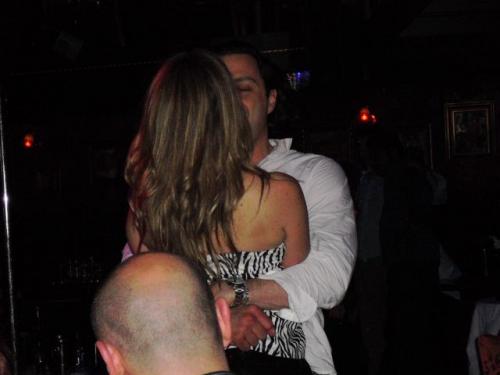 Hmmm who could THAT be?  Always the lady's man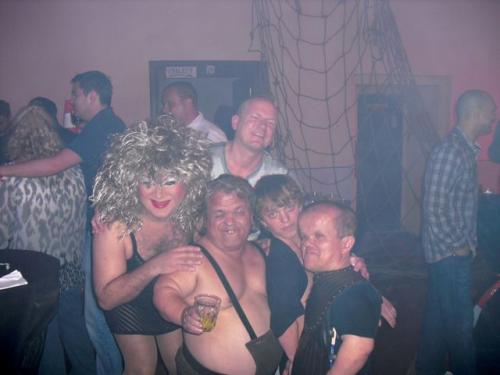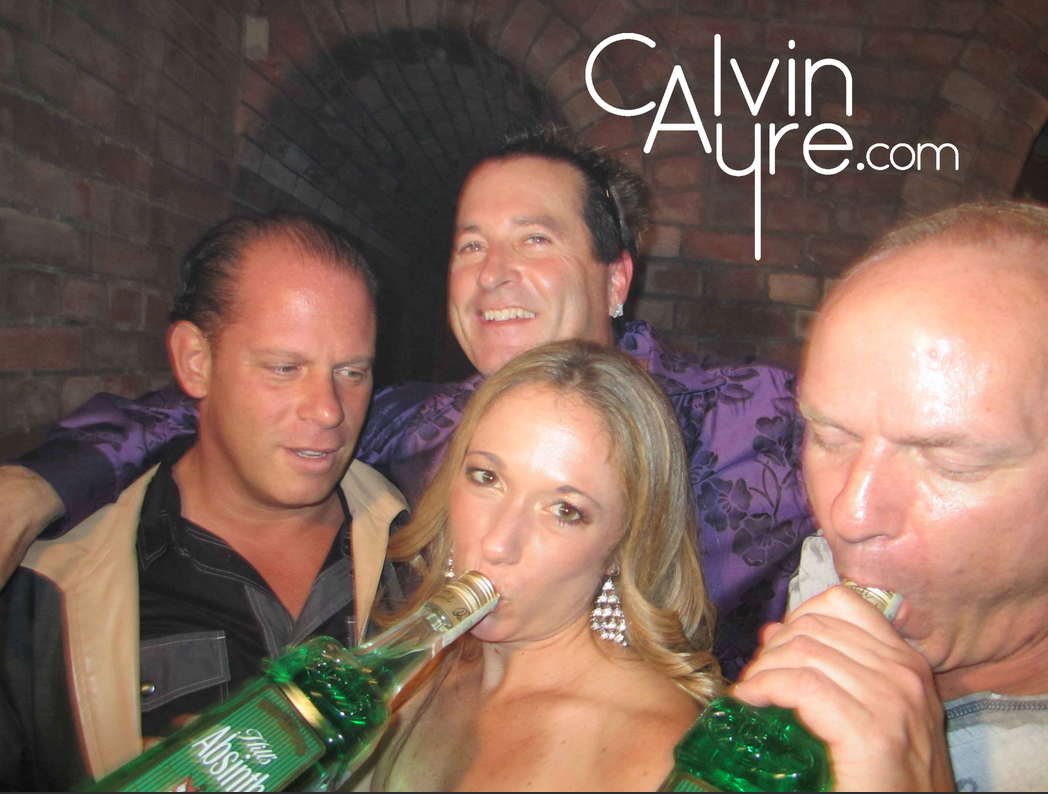 This infamous photo appeared number one in Google when Toronto custom agents typed in "Chris Costigan", resulting in the Gambling911 founder being detained for three hours.  The drink is Absinthe, legal in the Czech Republic, illegal just about everywhere else apparently (it's available in New Orleans)
A celebrity party at Ayre's compound featuring the likes of Shannon Elizabth got raided after Costa Rican authorities misinterpretted an article on the Gambling911.com website noting that there would be "models' in attendance, believing there would be prostitutes instead. One hundred armed police arriving by bus raided the party that evening.

In the last ten years, Caselli has settled down and became a family man.  He is in bed by 10 pm most nights.  

Calvin Ayre now operates the cryptocurrency-focused website CoinGeek.com, a sponsor of the Gambling911.com website.  

More to come in another ten years, maybe.

- Jagajeet Chiba, Gambling911.com