Most Important Steps in the Merging of Crypto Gaming and Gambling
Published on:
Aug/22/2022
There was a time when gaming companies and developers were at the cutting edge of technology, exploring innovative methods and future revenue streams. Yet that has become less apparent in the past few years, as the larger providers aim to stick with tried and tested properties to bring in revenue. As a direct result, crypto gaming, gambling and even the metaverse to a lesser extent, have been left to experiment.  
As these three forges closer links, it pays to see where the industry has come from and could be going. Below, we give the most important steps in crypto gaming and gambling history.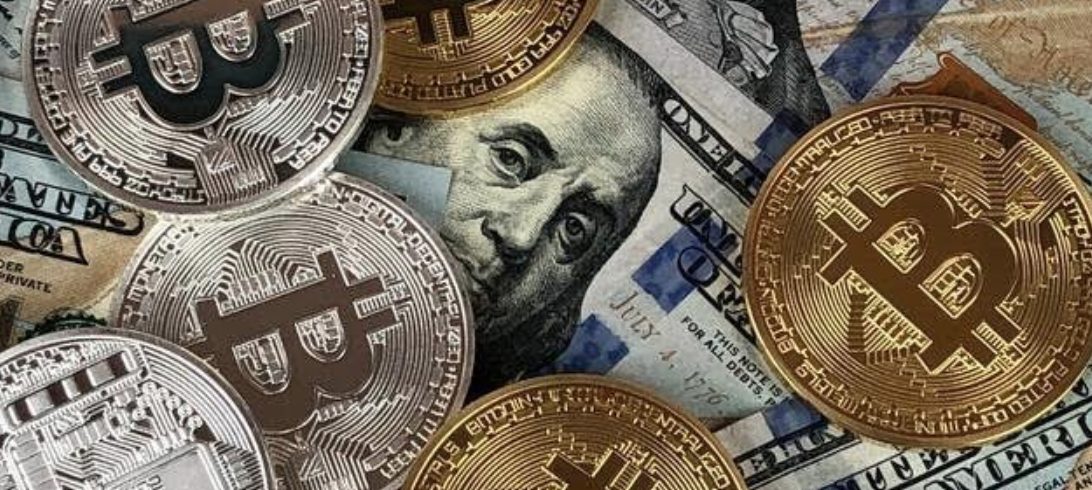 Gaming with crypto is almost as old as the concept of a blockchain itself. One of the first attempts at creating a crypto-based game, and most successful, was with the role-playing title Spells of Genesis. It was the first blockchain-based mobile game and is still popular now.  
The concept borrows from several established genres. It is a card-based title similar to Magic the Gathering or Pokemon, where you must build a deck strong enough to fight your enemies. However, it also has point-and-shoot elements, that blend strategy and an arcade style of play.  
One facet of the game that was capitalised on early was the in-game 'blockchainisation'. Once cards had been upgraded to the highest level possible, they could then be turned into tradable assets. This incentivized people not just to play, but added items of value to the title. Spells of Genesis even provides its wallet to house cards, and you can find them being traded on NFT trading platforms such as Opensea even now.  
To a lesser extent, this could also be seen in the Cryptokitties title, which involved breeding and trading cats with unique features and traits, increasing their rarity. The only difference with Spells of Genesis was that it offered a more interactive approach with its competitive game. Once value and chance had been added by these titles, it was only a matter of time until this gamification of crypto entered the realm of the casino.  
In 2014, Vera&John became the first online casino to accept Bitcoin. As a licensed and regulated business, it took a huge risk deciding to accept the currency but transformed the industry in the process. Registered in Malta, the casino allowed customers to make a deposit, which was then converted to euros on the casino site. People could use this to gamble and when withdrawing funds received their winnings back in Bitcoin.  
Before this, gambling with crypto had only been possible using transactions as the basis for bets. However, this finally allowed people to use their money to begin playing the slots and live games that were experiencing a boom in the online entertainment sector. The gamble literally paid off and soon lots of major providers were accepting crypto payments, even leading to the growth of specialist crypto casinos.  
You only have to look at the top lists provided on casino comparison websites like Bitcoincasinowiz.com to see how far-reaching the impact of this has been. Casinos can now not just be filtered by ones that accept Bitcoin, but by a huge range of currencies from Ethereum to Zcash. They are not just providing niche games either, but mix established casino favourites like poker and slots with specialist games, such as Bitcoin Dice and Bitcoin crash. Crucially, they are all verified by the Crypto Gambling Foundation, proving the industry is big enough to have its bodies regulate fair practices. 
There is already a glut of games to choose from on the Metaverse. In some cases, it seems that there are more games than actual players. With many of them imitating popular titles from PC and consoles, it can be hard to see which will catch on and which will fade into obscurity. However, Decentraland offers the best realisation of what many have come to understand as the concept of the Metaverse and possibly the most well-placed to house its gambling endeavours.  
The first Metaverse game can be traced back to 2003's title Second Life. Decentraland is an extension of that, allowing people to live virtually online. The difference is that it has incorporated many of the technological advancements that have occurred since then, most notably using cryptocurrency. This can be used to buy in-game wearables and real estate in the virtual space.  
Real estate can be used for anything, such as building houses, and cinemas though has yet to be used for casinos. How popular this title will become remains to be seen, and it could quite easily be another game that becomes the Metaverse equivalent of Roblox or Minecraft. It is unknown if this real estate will be accessible to gambling companies, or if it will be regulated as it is in standard gaming circles. However, the opportunities for iGaming in the Metaverse are obvious to see and platforms like Decentraland provide the ideal place to do it. 
- Payton O'Brien, Gambling911.com