Introducing the New NFT Related Slot Game
Published on:
Apr/08/2022
Online casino game developer NetGaming has announced its new NFT-related slot game.  The company purchased four Mutant Ape Yacht Club NFTs and plans to release the world's first AAA standard slot game featuring Mutant Apes.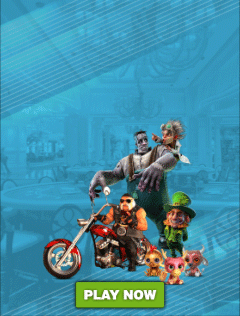 "We are excited to have purchased four rare MAYC NFTs while in the process of being the first in the industry to create crypto and NFT-related games at this quality bar" states Pallavi Deshmukh, CEO of NetGaming.com.

"Our crypto projects have been in development since August 2021 and seen several revisions in the interest of making the best possible product our clients and ever-growing userbase have relied upon. The amplifying interest for NFTs and the technology behind them is now undeniably woven into our culture, so we've embraced this electrifying demand for a true NFT slot game by using our high calibre team to give the world its first Mutant Ape-themed AAA standard slot game. As an innovator in this space, we aim to get this title in the hands of our players in Q2 this year as we continue to offer unique propositions and make investments into the finest talents to ensure longevity for NetGaming with more exciting updates on the horizon."
NetGaming is a software studio that operates from offices in London, Malta and India. We offer beautiful, fully responsive games and gaming solutions, designed and developed by our experienced team.