"Virginia Is For Bettors" Promotion Would Result in $50K Fine for Operators, Affiliates
Published on:
Feb/10/2022
A bill that would look to punish those promoting the Commonwealth of Virginia as a place to gamble will advance to the House for vote.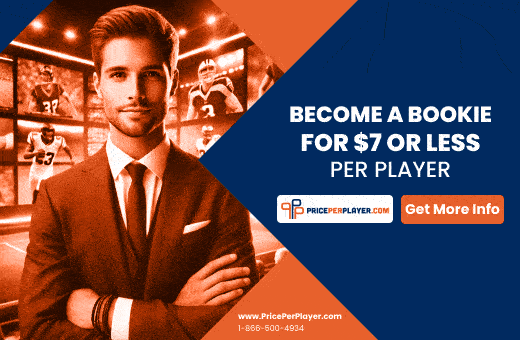 The Virginia Senate overwhelming passed the measure that prohibits verbage "Virginia is for Bettors" 40-0.  If passed, operators, affiliates and/or any other party found to be using the term as part of promotional campaigns could be fined $50,000.
More specifically, "Virginia is for Bettors" is prohibited to be used by a gaming business in "an advertisement in association with its product or service.
You would think the legislative body would have more pressing issues of concern such as: Critical Race Theory being taught in Virginia schools, which it is not....but alas that appears to be the boogeyman on a lot of folks minds these days.
So how will the powers that be in Virginia go about enforcing this new prohibition? 
Maybe they will seek to establish one of them "gazpacho police" units so eliquently described by the freshman congresswoman from Georgia, Marjorie Taylor Green.  "No soup for you!"
Just to clear things up, @RepMTG

Gazpacho: a vegetable-based Spanish cold soup
Gestapo: Nazi Germany's secret police pic.twitter.com/T9q76r706G

— The Republican Accountability Project (@AccountableGOP) February 9, 2022
Or perhaps they will employ competitors in the mobile sports betting space, operators and affiliates, to turn others in, also known affectionately as "snitches" or "Karens".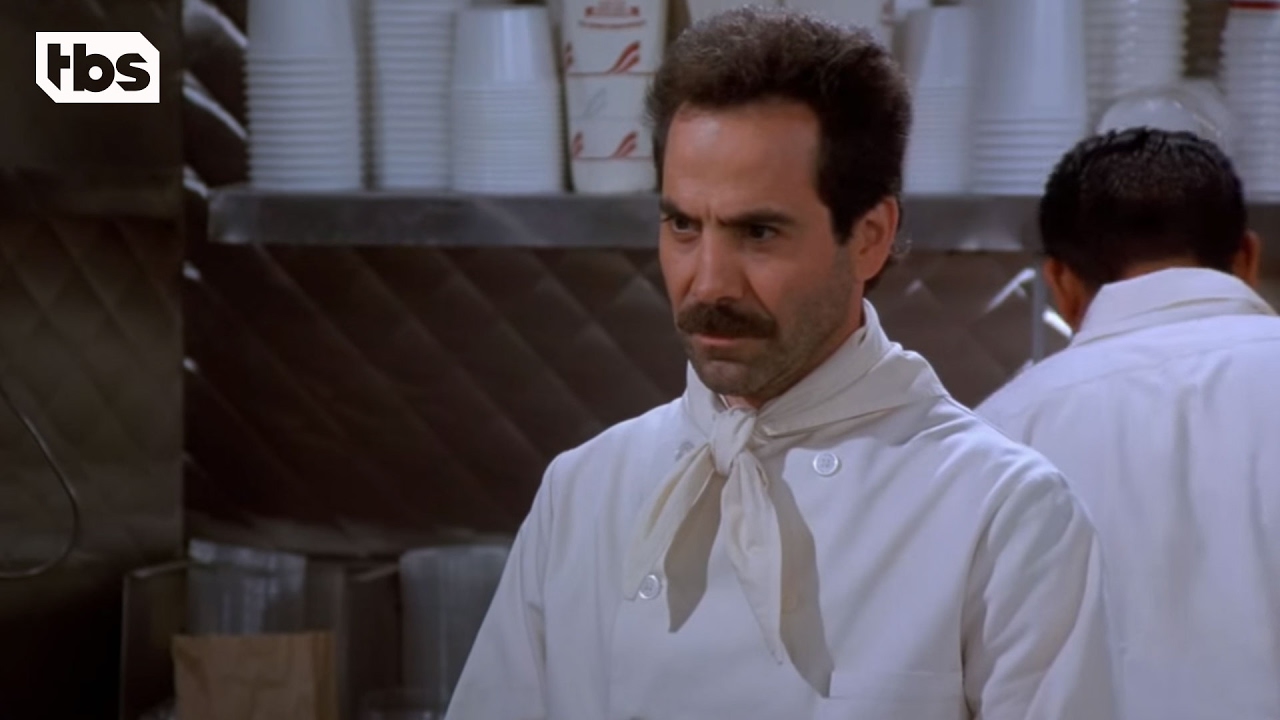 Virginia is Really Not for ALL Lovers
This legislation appears to be targetted at protecting the commonwealth's long beloved travel slogan used since 1969, "Virginia is for Lovers" from being degregated by the likes of a DraftKings, FanDuel or even Joe Schmo the i-Gambling Affilate.
But is Virginia really for lovers is the question.
Well, not exactly.   If you are freaky or gay, you might want to stay north of the border in Maryland or DC.
Just ask Marv Albert.
In 1997 the popular sportscaster plead guilty to repeatedly biting his long term lover in his Arlington hotel room then having her perform oral sex while wearing white panties and a garter belt.  He also chewed on her back.  Ewwww.
With the dawn of the Internet, what was once described as "depravity" - and still is in Virginia - is widely viewed as "foreplay" today.
"In the past, there was consensual biting," said Albert, before the judge sentenced him to 12 months suspended.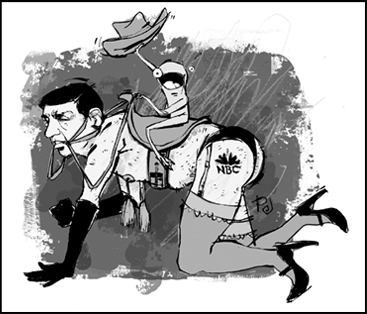 According to the testimony of Vanessa Perhach, the accuser, Albert was angry because she had failed to find another man to join them that evening for a threesome while Albert was busy calling an NBA game.
Ultimately, Albert pled guilty to minor assault and battery charges when testing revealed that the bite marks were his, and the sodomy allegation was withdrawn.
The defense had claimed these charges were Perhach's way of lashing back at Albert, after he had told her that he intended to marry another woman.
"You've been a bad girl," he allegedly told Perhach before throwing her onto the bed. "You didn't bring anybody."
As to not diminish the serious crime of sexual assault, Perhach's own testimony would later reveal this incident was somewhere between consensual and disinterest with a little disgust thrown in for good measure. The trial testimony demonstrated that Perhach had every opportunity to lock herself in the hotel bathroom and contact security via the emergency pull system in the shower.  She also hugged and embraced Marv upon having him exit the room.
Creepy as it may have been at the time - and certainly there are still those who believe the sportscaster should still be locked up today - the Marv Albert/Vanessa Perhach case taught us more about Virginia's somewhat backward laws pertaining to sex.  The missionary position is good (maybe), the Hasidic way of poking it through a hole in the sheet even better, the rest are all bad.
Because even if this was all consensual behaviour as Albert had claimed, he'd still be a criminal under Virginia law.
"An accused shall be guilty of forcible sodomy if he or she engages in cunnilingus, fellatio, anilingus, or anal intercourse with a complaining witness".
In other words, just engaging is equal to "forced" under Virginia law.
So while Virginia may be for lovers, the moral to the story is to maybe stay celibate if you happen to live there or are visiting the Old Dominion. 
Certainly don't meet up with Marv Albert while there.
"Gazpacho State" Could Put UK's Advertising Standards Authority to Shame
While on the surface this current effort to protect a beloved catchphrase by the Virginia legislature may seem relatively benign, it's not.  This should be viewed as a precursor of things to come nationally for operators and affiliates alike.
A few years back the United Kingdom established an Advertising Standards Authority (ASA) following what seemed like centuries of a "hands off" approach to bookmakers.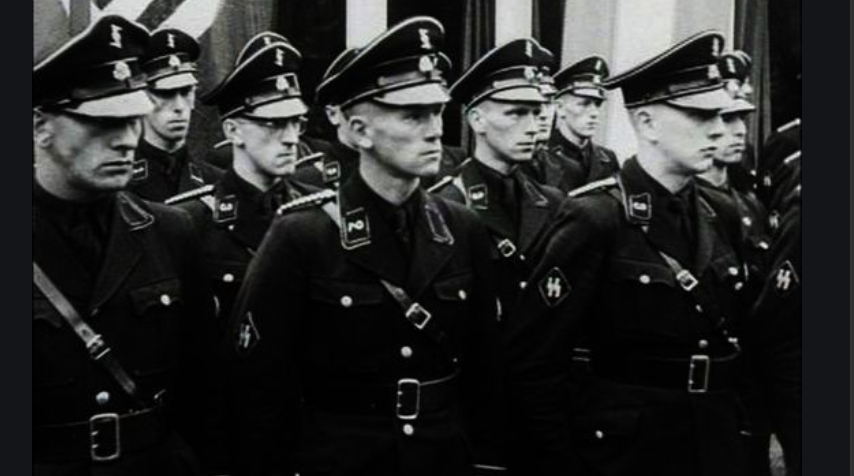 Some of the offenses included, but were not limited to:
Eliminating "Bet Now" Call to Action - This call to action was so popular among affiliates and operators and an excellent conversion term.  The ASA made it clear it will no longer permit such "impulse" terms in ads from online gambling firms that include the likes of "Bet Now" while requiring operators to make material terms and conditions attached to free bets or bonuses clearly visible to the consumer.

Depictions of Animal Abuse - We get it, but we're talking "Tom and Jerry" stuff here.  And the public won't hold back on reporting violators even if no actual animal was harmed in the advertisement (being that it was just an illustration).  Case in point, Paddy Power once received some 400 plus complaints for an advertisement showing a footballer kicking a cat into a tree after mistaking it for a football, again an illustration.  Perhaps a little overboard, they weren't trying to be cat haters.  The ad was meant to poke fun at footballers seen as so bad that Paddy Power depicted them as being blind.

Mocking Those With Disabilities - And since we are on the subject of blindness, Paddy also came under fire for its ad campaign mocking a double amputee Olympic sprinter, Oscar Pistorius, who stood trial and was later convicted in the murder of his then girlfriend Reeva Steenkamp.  Run during the Academy Awards, also known as the Oscars (get it?), the promotion featured the promise 'Money Off If He Walks'.

Little People Get The Hot Babe(s) - The ASA ordered Paddy Power "not to repeat" the approach it adopted in a newspaper ad which showed a "short man" in the back of stretch limo flanked by women under the title "Who says you can't make money being short?"  Forgive us for maybe being a little taken aback here, but perhaps it was the ASA who should have been condemned for arriving at the bizarre conclusion that height challenged individuals simply aren't attractive to those of the opposite sex.  Its assessment begins by questioning "whether the ad breached the [CAP] Code by implying gambling could improve self-image or self-esteem or was a way to gain control, superiority, recognition, or admiration" and concludes that "desirable female companionship was attainable for short men too through the enhanced attractiveness provided by wealth (acquired by gambling)" as opposed to, say, their inner and outer beauty and other attributes like intelligence.
Coupled with additional more austere regulations, affiliates were eventually forced to apply scripted language in describing their betting firm partners or face being dropped.  The popular review articles drafted by affiliates that ranked well in search engines and witnessed extraordinary conversion rates now had to feature specific wording provided by the betting firm being reviewed.  Kind of defeats the whole purpose.  It's like reviewing a hotel stay on Expedia and being told by Expedia you have to include positive copy provided by the hotel.
So Now What?
"Virginia is for Bettors" is prohibited to be used by a gaming business in "an advertisement in association with its product or service".
The bill will now travel through the House and, by the looks of things, might become law very shortly.
In December, the commonwealth's 11 licensed online operators reported a total handle of about $427 million and more than $3.2 billion was wagered in the state through the end of the year, accoding to VirginiaIsForBettors.com, a site it turns out may end up being in breach of the new law if passed.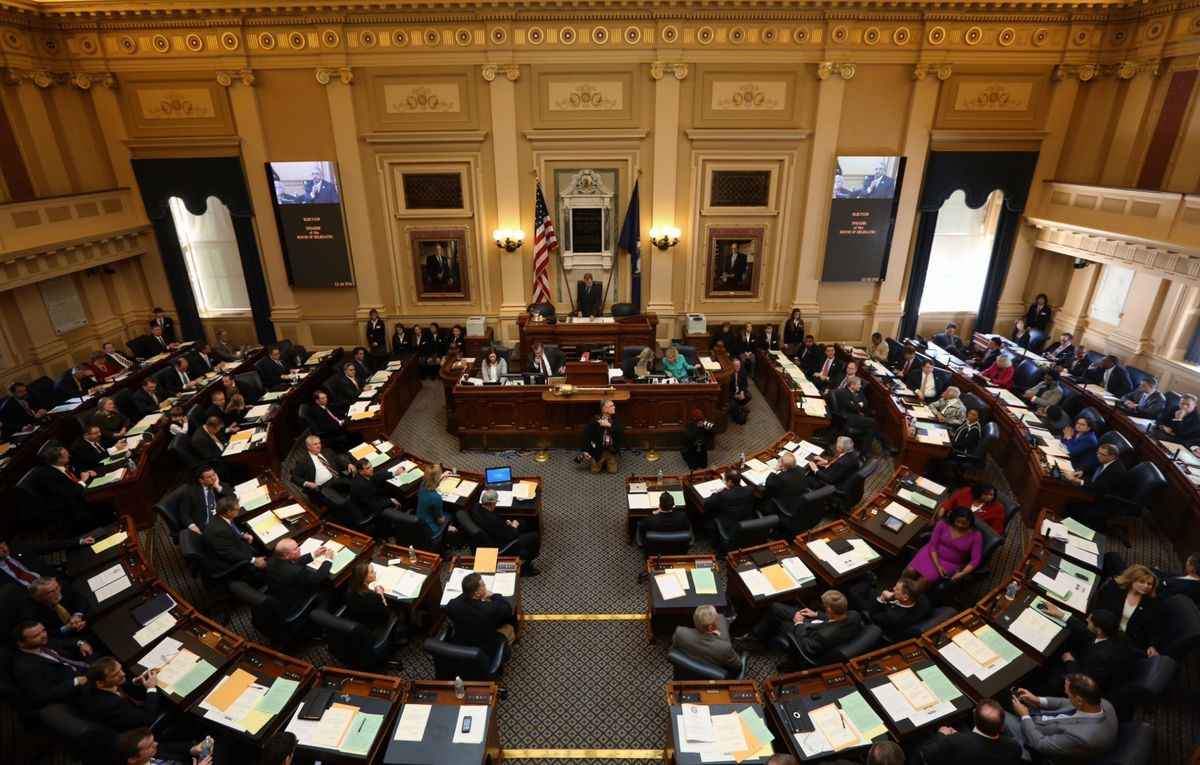 Not surprisingly, affiliates and operators have expressed apprehension over this move.
VirginiaIsForBettors is almost certainly Target Number One, but Joe Blow Gaming Affiliate who writes "Virginia is a state for bettors who are okay with not wagering on Cavs games as in-state school teams cannot be bet on" might find him or herself having to fork over $50,000 as well.
And if you think this will all stop with "Virginia is for Bettors", we're sell you the Chesapeake Bridge for a dollar.
Here is the official statement from Gambling.com Group's CEO Charles Gillespie on the news:
"Virginia's state legislature made it clear that Virginia is for bettors when they legalized sports betting in April 2020 with a strong regulatory regime that offered consumers a choice of online sportsbooks. We will of course respect the will of Virginia's lawmakers."
A classic example of having the cake and eating it too comes to mind here, and there are plenty of cakes to be baked in the future beyond just Virginia.
- Jagajeet Chiba, Gambling911.com