Where Can I Bet on Sports - Billings MT
Published on:
Mar/17/2023
Montana's Governor signed sports betting legislation into law

BetUS will give you an extra $250 when you deposit $200 (in business now 29 years)

Montana's state licensed online sports betting will be accessible only at designated establishments including in and around the Billings area (anticipated)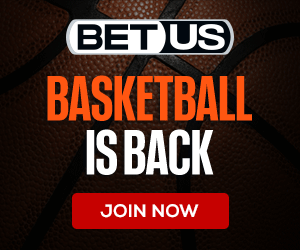 Montana Approves Online Sports Betting
The Montana Governor signed off on sports betting legislation, technically becoming the 9th US state to legalize the activity within its borders. 
With sports betting now legalized in Montana, sportsbook kiosks operating from the state will only be based out of taverns and kiosks.  While mobile wagering will be available, one can only place bets within these establishments.  Away from the desigated taverns and kiosks,  sports bets can be placed via one's mobile devices with offshore sportsbooks accessible to those living in Montana.
Bettors will have to gamble within establishments that have machines selling lottery tickets already unless you opt to play with a mobile site that is licensed in an international jurisdiction like BetUS.  Those 18 and up are welcome and no need to provide a social security number.
Sports betting was estimated to raise $1.5 to $2 million in revenue to the state's general fund and another $3 to $4 million for a school scholarship fund for science and technology learning.
Greek lottery company Interlot is operating the sportsbook monopoly.
Montana State Makes it Into the NCAA Tournament
For the second straight year, Montana State gets into the NCAA Men's Basketball Tournament.   The only previous appearances were in 1986 and 1996 as well as 1951, the only time the Bobcats made it passed the first round.
The Bobcats entered the 2023 tournament as a +7.5 dog versus Kansas State, but failed to advance as the Wildcats were victorious 77-65.
Montana State was among the most wagered on sides in the first round of the 2023 tournament.
Montana College Football Fans
Montana State's only FSC title came back in 1984 but their fan base is as loyal as they come.
Their stadium seats just under 18,000 yet typically requires "standing room only" space and temporary bleachers.
But it is the Grizzly faithful of the University of Montana that ranks among the most loyal in this conference.
They typically lead the conference in attendance with over 25,000 fans per contest.
Athletes, coaches, team staff, team owners, and referees are all prohibited from making wagers.
The good news is there are no provisions excluding bets on Montana's top College Football programs.
Betting lines on Montana teams are not always available. 
- Don Shapiro, Gambling911.com