Barstool Sports 'Can't Lose Parlays' Can Lose...And Mass Regulators Aren't Laughing
Published on:
Mar/16/2023
Massachusetts regulators are set to hold an adjudicatory hearing concerning Barstool Sportsbook's promotion "Can't Lose Parlays".   News flash: Most parlays lose.  Parlays require each of the teams that are included in the bet to win, which in turn dramatically increase the payout odds while reducing the chance of a win.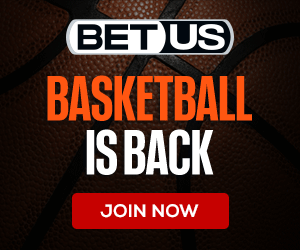 Barstool parent company Penn National has halted the "Can't Lose Parlays" promotion indefinately.
This serves as yet another example of how Penn National wants its cake and to eat it to.
The "Can't Lose" promo is being blamed on a Barstool "personality", Dan Katz, for whom Penn National now classifies as being on a "loan-out" agreement.  These "special" employees are permitted to bet and apparently come up with promotional campaigns designed to drive Massachusetts regulators bonkers.  Barstool Sports outspoken founder, Dave Portnoy, is also on "loan-out".
Dave, Dan and the rest of the Barstool Sports gang are personalities whose job it often is to be funny.  In the case of the "Can't Lose Parlays" promotion, Mass regulators aren't laughing.  Yes, it was meant to be a joke.
"It's meant to be funny, it's not meant to be pushing something viewed as 'can't lose,'" Penn CEO Jay Snowden said. "He's one of the worst gamblers in the world," referring to Katz.
Massachusetts regulators apparently have taken a page out of the Advertising Standards Authority playbook.  The ASA regulates gambling ads in the United Kingdom.
British betting shop Paddy Power over the years has offered up some of the most hilarious ad campaigns that include a "sin bin" church sponsorship, a boyfriend ignoring his girl's questions about motherhood as he gambles away on his mobile device, and then there was the little person depiction that the ASA found repulsive.
That ad from Paddy Power featured, as Reuters reports, " . . . a dwarf in a limousine flanked by two beautiful women, smoking a cigar and holding up a champagne glass. A strapline accompanying the advert said: 'Who says you can't make money being short?' "
"We concluded the ad suggested this man's 'shortcoming' had been overcome by the wealth he had acquired through gambling and therefore that the ad implied gambling was a way to improve self-esteem or gain recognition or admiration," the ASA stated in their ruling.
"We concluded the ad was irresponsible."
The ad featuring the man who ignores his girlfriend was also deemed "inappropriate" with a fine handed down.
- Jagajeet Chiba, Gambling911.com