Published on:
Mar/16/2023
Independent bookies should be able to thrive in the Hoosier State even though Indiana has legalized online sports betting with few limits.  But the limits that are there can prove a turnoff to local sports bettors.  More and more folks are turning to pay per head software platforms in an effort to capitalize on the discontent.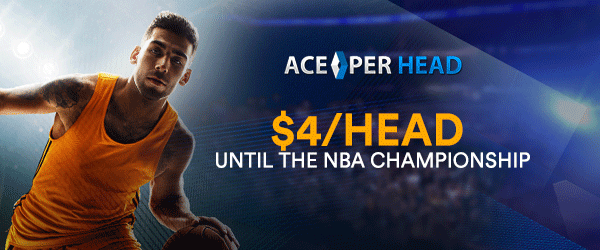 Anonymity, Cash and Credit
Local bookies allow for wagering anonymously and offer lines of credit.  All in-state sportsbook apps and offshore books require a deposit in order to place a bet.  This factor is what tends to make placing bets with a local bookie especially attractive.  It's amazing how many regulated states we here at Gambling911.com visit only to meet sports bettors who forego the apps to place bets with their local bookie.
Gamblers can often be paid in cash as well.  Pay Per Head companies like AcePerHead even provide crypto payment options.
The Tax Implications
If you are betting with Indiana in-state apps, you'll be asked to fork over various documents along with your social security number.   The sportsbooks will use this information to report your winnings to the local and federal government.
Winnings from all types of gambling are taxable in Indiana with a state tax rate of 3.23% applied. 
25% of all winnings are also withheld at the federal level, 28% if you wish not to provide your social security number.
You Only Need to be 18
Indiana apps follow the drinking age limitations whereas offshore books and local bookmakers follow the typical 18 and up rule found in most other countries.
Not all bookies will take your business just because you're 18 though.  Just be mindful of this. 
Local bookies make it no secret they love to canvass college campuses, something once thought to be immoral until the state-regulated sportsbooks got caught doing it recently.  Now it's all good.
College Player Props Available
Most of the good Pay Per Head software platforms feature the ability to post college player props.  This is not something available on the in-state apps.
With the local bookies you can bet the Over/Under number of points a particular Hoosier or Purdue player will score in the NCAA Tournament, how many rebounds, how many steals, etc... just as you would with the pro games.
Yes, you can bet on Purdue's 7-foot-4 All-American center Zach Edey.
Local bookies enjoy a tremendous advantage having the ability to offer these types of props.
Your Teams at the Moment
College Basketball
Indiana is one of the premier college basketball states in the nation along with the likes of North Carolina, Kentucky, Kansas, Rhode Island and remarkably Alabama these days.
Purdue Boilermakers
Purdue was one of the hottest teams in college basketball in 2023. No surprise they entered the NCAA Men's College Basketball Tournament as a No. 1 seed.
Purdue was taking on Fairleigh Dickinson as a big -22.5 favorite.
Purdue's only rough stretch occurred during the month of February when they lost three of four and four of six of their five losses of the season.
"The one thing that kind of bothers us is that we had a stretch in the Big Ten where we turned it over 16 or 17 times and then we go the Big Ten tournament, and we don't turn it over," Painter said. "From a volume standpoint, it was just the costly turnovers and how we did it. But our total turnover number was really good in the Big Ten tournament."
Indiana Hoosiers
Indiana entered this year's NCAA Tournament as a No. 4 seed and a -4 point favorite versus Kent State.  They owned a 22-11 record straight up but were two games down Against The Spread.  Their ATS record was reflective of how they played straight up the final month of the season.
The Hoosiers have an amazing star in Trayce Jackson-Davis.  He became the first Indiana player to surpass 2,000 points and 1,000 rebounds in a career and the program leader in block and boards.
"At the end of the day, he's still going to be double-teamed like he has been all season because of the fact that he's good at what he does in terms of putting the ball in the hole and making plays for people around him," Hoosiers coach Mike Woodson said.
Jackson-Davis also has posted 20.8 points and 10.9 rebounds a game.
Jalen Hood-Schifino averages 13.5 points a game for the Hoosiers.
NBA
Indianapolis Pacers
The Pacers are simply counting the days until this season is over.  They sit with the third longest odds to win the Championship in 2023.
NFL
The Indianapolis Colts are right where the Pacers are on the odds board when it comes to winning the Super Bowl, third longest.
- Ean Lamb, Gambling911.com