Can I Bet on Twinspires Online From North Carolina?
Published on:
Apr/26/2023
You are prohibited from betting with TwinSpires from North Carolina.  Our friends at BetUS welcome bets on all horse racing, including the Kentucky Derby, from the great state of North Carolina.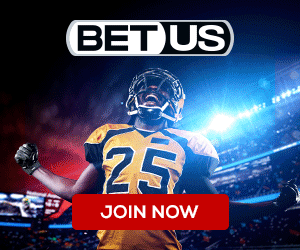 What BetUS Offers for Horse Bettors
BetUS features a $250 cash bonus when you open your online horse wagering account with just $100.  They also offer some money back options.
Horse Racing in North Carolina
Horse racing was the most popular spectator sport in North Carolina from the colonial period until after the Civil War.  These days?  Well there's Pinehurst Race Track.  This is a historic horse racing track and national historic district located at Pinehurst in Moore County, North Carolina, USA.
Due to the fact that state law prohibits betting on races, the professional thoroughbred racing industry is not in business in North Carolina.
2023 Kentucky Derby Odds
Rot     To Win The 2023 Kentucky Derby     Moneyline
2     Forte         +250
19     Verifying         +1100
31     Practical Move         +800
34     Tapit Trice         +550
45     Reincarnate         +3900
46     Kingsbarns         +1000
49     Rocket Can         +3200
51     Hit Show         +3100
53     Angel of Empire         +700
54     Confidence Game         +3000
57     Raise Cain         +6400
63     Sun Thunder         +6500
65     Derma Sotagake         +1000
67     Mage         +1800
70     Wild On Ice         +9000
72     Continuar         +3200
73     Lord Miles         +3800
Horse Profile: Lord Miles
Lord Miles pays out $3800 for every $100 bet.  He's the winner of the Wood Memorial while finishing 5th at the Tampa Bay Derby.
Eleven winners of the Wood Memorial have gone onto win the Kentucky Derby since 1925.  They include Gallant Fox, Twenty Grand, Johnstown, Count Fleet, Hoop Jr., Assault, Foolish Pleasure, Bold Forbes, Seattle Slew, Pleasant Colony and Fusaichi Pegasus. Four of them also won the Triple Crown.
The 3-year-old son of Curlin produced the second-fastest clocking of 33 workouts (in 47.05 seconds) recorded at the half-mile distance in his first breeze.
"It was a good easy work but probably a tad faster than ideal, but he did it well within himself and he was moving well – that's the important thing," said trainer Saffie Joseph Jr., whose Derby-bound colt was ridden Friday morning by exercise rider Andrew Thomas.
- Ean Lamb, Gambling911.com