BetOnline Oddsmakers Get Beat Down...... From a Doll!
Published on:
Jul/23/2023
Forget next Saturday's blockbuster fight: Errol Spence Jr. vs Terence Crawford.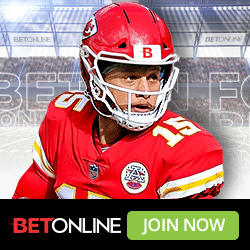 In this corner we have BetOnline's Dave Mason, renowned for putting up some of the sharpest fight odds on the planet.  His company is something like 100-0 crushing the bettors in just about every fight over the past two decades.
In the other corner, she's pink, she's plastic….and, well, she just KO'd Dave Mason. 
In fact, it was pretty much OVER by the time the action even got underway.  
Her name is Barbie, and the iconic Mattel doll just crushed all the box office numbers and left the talented oddsmakers at BetOnline licking their wounds. 
Gamblers were all over the OVER and BetOnline couldn't get the number high enough to compete with the projected box office receipts it seems. 
Barbie brought in a historic $155 million-plus opening domestically, and that was only the first half of the weekend.  When all was said and done, the film took in a staggering $337 million in box office receipts for the entire weekend.
While the rest of the world was celebrating in pink, BetOnline was dealing in the red.  They were far from alone.
Sister book SportsBetting.ag oddsmakers were also doing damage assessment.
"Our players just kept betting the 'OVER' again and again," Robert Cooper, Odds Manager at SportsBetting.ag, told Gambling911.com earlier in the week. "We raised the total to 95 million...then 100...then 105...and they were still betting the 'OVER.' We've gone to 110.5 million, and we're going to take huge loss if this movie rakes in the ticket sales."
Cooper wouldn't disclose exact figures, but said the book will lose "tens of thousands of dollars" if Barbie outpaces ticket projections, which she did. 
Alas, there is some good news.  American Brian Harman won this week's British Open, his first ever.  It's one of, if not the biggest majors in terms of wagering and BetOnline pretty much cleaned up with nearly everyone losing their futures bet.
A few had Harman.  Mason disclosed that BetOnline paid one guy $28,000 with a $200 bet on Harman at 140-1 odds.
By next Saturday, Barbie will be but a fleeting memory as record wagering is expected on the Spence-Crawford fight as well as UFC 291.
- Jagajeet Chiba, Gambling911.com