Carson Wentz to Sign With Rams
Published on:
Nov/07/2023
We look at the latest in California gambling and sports betting news.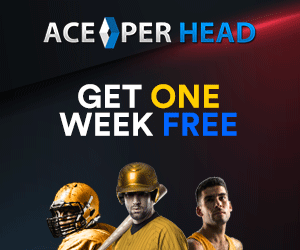 Rams to Sign Carson Wentz
LOS ANGELES, CA (Gambling911.com) - Per ESPN's Adam Schefter, Carson Wentz is expected to sign with the LA Rams as a backup to Matthew Stafford.
The Rams started Brett Rypien last week with Stafford out and managed to score just three points.  Stafford was diagnosed with a UCL sprain in his throwing thumb after making contact with a helmet while throwing in the 43-20 loss to the Cowboys on Oct. 29.
Stafford is expected to return after this coming weekend's bye but Wentz offers some solid insurance.
"A full-circle QB moment: Rams drafted Jared Goff No. 1 overall I'm 2016 and Carson Wentz went No. 2 to the Eagles.
"Goff went to the Lions to replace Matthew Stafford, who replaced Goff in LA.
"And now Wentz will back up Stafford in LA.
The Rams are winners of just three games this season but it's still too early to write the team off.
For the latest Rams odds go here.
- Updated November 7, 2023 2:39 pm
Sucker Line on Chargers-Jets Game Monday Night?
LOS ANGELES, CA (Gambling911.com) - Everything, and we mean everything, in Monday night's football game between the LA Chargers and New York Jets points to the Jets covering the spread.  But we can't help but feel this is a "sucker" play.
The Chargers opened very early on as a -2 point favorite but the 7 days leading up to this one has featured a number between LA -3 and -3.5.  Sagarin gives us a number of Jets -2.70.  It's almost as if oddsmakers have made the wrong team the favorite.  Yet action is relatively balanced on the spread.  56% of the action is on New York according to the AcePerHead odds.
It gets even stranger as the Chargers will be missing a big part of the offense with wide receiver Joshua Palmer ruled out with a knee injury.
The Jets come into this game with three straight victories.
Crossing between the 3 is rare when it comes to football odds, however, the 2's and 2.5's were coming in early.  The line has primarily settled between 3 and 3.5 (the early afternoon number).  An overlay when the number is moving between 3/3.5 bodes well for the underdog in the NFL and extremely well for the underdog in college football (around 80% in our sampling).  It's 71% in the NFL for our model but with a smaller sample.
The top NFL handicappers are split. 
- Updated November 6, 12:10 pm
11 Tuberculosis Cases Linked to Bay Area Casino
SAN FRANCISCO, CA (Gambling911.com) -Public health officials have confirmed that 11 tuberculosis cases tied to the California Grand Casino in Pacheco, 22 miles northeast of Oakland, between 2018 and 2023.  Genetic testing revealed that ten of the cases were linked while the 11th has yet to be tested.
Tuberculosis is an infectious disease caused by bacteria that can spread in the air between people who are in close contact. Tuberculosis can also spread to other parts of your body, like your brain and spine.  The 3 million year old bacteria is believed to kill around a million people per year worldwide.
The bacteria most commonly attacks the lungs, leading to a nagging and painful cough. Not everyone exposed to the bacteria becomes sick with the disease.
Dr. Meera Sreenivasan, deputy health officer for Contra Costa County, said in a press conference. "When those individuals cough up the bacteria, we're able to isolate the bacteria in the lab and these are bacteria that have DNA in them and through a process called whole-genome sequencing, we can then match different individuals' DNA with another person's TB DNA," Sreenivasan said.
Some 300 individuals may have been exposed.  If you have been to this casino you are advised to call the county at 925-313-6740 to ask about being tested for TB.
The California Grand Casino is a cardroom located in Pacheco, California. The original hotel and card room was a Pony Express stop in 1860.
- Updated November 5, 9:15 pm (Gilbert Horowitz also reporting)
Chargers a -3 Point Favorite vs. Jets on Road?
SECAUCUS, NJ (Gambling911.com) - LA Chargers @ New York Jets (8:20 pm):  The Sagarin number is Jets 2.73.  The actual line is Jets +3.5 with New York seeing close to 60% of the action overnight Sunday.  This is up from +3.  The early number was +2.5.  Sagarin gives us a number of Jets 2.7, which suggests the wrong team is favored and there is a 4.5 to 5.5 overlay. 
Injured left guard Laken Tomlinson and right guard Joe Tippmann participated fully in Saturday's practice for the Jets and are expected to play.
It's not immediately clear why the discrepancy in the line.  The Jets' pass defense is fifth-best in the NFL and held opponents to 15.0 points per game.
The Chargers' sixth-best passing offense that has been spotty at times.
It is true that center Connor McGovern (knee) and lineman Wes Schweitzer (calf) both were injured last Sunday and placed on injured reserve. Jets head coach Robert Saleh is undecided at center.
"Where we are right now, we just have to make sure the best five are on the field somehow, some way to protect the quarterback and give him some time," Saleh said of his offensive line. "It's very frustrating because everything starts up front."
This shouldn't amount to 5 points on the line though.
- Updated November 5, 10:16 pm
USC Hopes to Rebound After Getting Rid of Defensive Coordinator
LOS ANGELES, CA (Gambling911.com) - Alex Grinch is out a job just two years after following Lincoln Riley to USC from Oklahoma in November 2021.
In Saturday's loss to Washington, the Trojans gave up 572 total yards of offense. That came after USC yielded 49 points in a narrow win over a pedestrian CAL team a week ago.
It doesn't get any easier for USC (7-3 Straight Up, 2-8 Against The Spread) as they will face off against another red hot team from the PAC 12, Oregon.
The Trojans come in as a +14.5 road dog in this game.  Just three years ago, the last time these two teams met, Oregon was the +3 underdog in LA.
USC is due a cover and it could happen here.  Southern California is ranked No. 21 on Sagarin.  We do get a number of 13.5 and the Ducks home field advantage is perhaps better than the current 2.38 number Sagarin is offering us.
Oregon is 8-1 Straight Up and Against The Spread.
- Updated November 5, 9:15 pm
Yoshinobu Yamamoto to the Dodgers Pays $600 on a $100 Bet
LOS ANGELES, CA (Gambling911.com) - MLB teams are salivating over the prospects of landing NPB sensation Yoshinobu Yamamoto.  His search inquires surged here at Gambling911.com as we continue to monitor the Yoshinobu Yamamoto betting market. 
And the LA Dodgers are contenders here.  They would pay out $600 for every $100 bet should they land Yamamoto. Only the two New York teams, the Yankees and Mets, have shorter odds.
Another Cali team, the San Francisco 49ers, will also be in the hunt for the Japanese superstar.
Per Andrew Baggarly of The Athletic:
"According to a source familiar with the negotiations, the Giants did not receive a final opportunity to counter New York's offer because Senga was keen on joining a Mets rotation that included Justin Verlander and Max Scherzer when the season began. After trading both future Hall of Fame pitchers, the Mets cannot offer that enticement to Yamamoto now. And there's a sense within the industry that the Giants won't allow another team to outbid them for his services."
- Updated November 5, 9:15 pm
- Mary Montgomery, Gambling911.com