Can Florida Beat Missouri? Tigers a -11 Home Favorite
Published on:
Nov/17/2023
The betting public is loving Missouri Saturday as the big -11 home favorite.  As some books like BetOnline, the line hasn't moved much off the -11.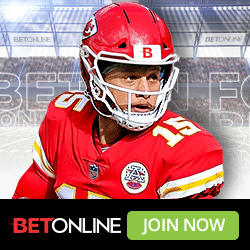 Overlays in the area of 10 to 11.5 have tended to perform well for the dog and it's interesting to know that the Gators have beaten Missouri in three of their last four games.  The one loss was in overtime by three points.
The scenario has switched this year as Mizzou was a double digit dog in each of the last three games.  They covered in the last two including the OT victory.
Florida will come into this game having lost three straight.  Two of those were against top ranked Georgia and a 7-3 LSU team. They lost by three points to Arkansas over this stretch.
The Gators problem is not so much with the offense but a pretty bad defense that has allowed close to 900 rushing yards over the last four games.
Florida Gators vs. Mizzou Tigers Game, Player Prop Bets
 3 Straight Scores by Either Team
yes
-345
no
+239
Team to Score First
MIZ
-186
FLA
+139
Any Team to Score 40+ Points
yes
+152
no
-209
First score of Game is Touchdown
yes
-271
no
+181
Will there be Overtime
yes
+900
no
-2500
Will there be a Scoreless Quarter
yes
+274
no
-401
Time of First Score O/U 5 (mins elapsed)
Under(5)
+111
Over(5)
-150
Defensive or special teams TD scored
yes
+214
no
-304
Team to Score Last
MIZ
-164
FLA
+122
Head to Head
Most Passing TDs: Brady Cook (MIZ) vs Graham Mertz (FLA)
-164
+112
Most Passing Yards: Brady Cook (MIZ) vs Graham Mertz (FLA)
-157
+104
Most Rushing Yards: Cody Schrader (MIZ) vs Trevor Etienne (FLA)
-770
+359
Most Rushing Yards: Cody Schrader (MIZ) vs Montrell Johnson (FLA)
-1429
+500
Most Receiving Yards: Eugene Wilson III (FLA) vs Mookie Cooper (MIZ)
-345
+211
Most Receiving Yards: Eugene Wilson III (FLA) vs Theo Wease (MIZ)
-162
+106
Most Receiving Yards: Eugene Wilson III (FLA) vs Luther Burden III (MIZ)
+161
-251
Most Receiving Yards: Luther Burden III (MIZ) vs Ricky Pearsall (FLA)
-186
+121
Most Receiving Yards: Mookie Cooper (MIZ) vs Ricky Pearsall (FLA)
+221
-371
Most Receiving Yards: Ricky Pearsall (FLA) vs Theo Wease (MIZ)
-193
+127
- Ean Lamb, Gambling911.com