Can't Bet on the Princeton Tigers From New Jersey
Published on:
Mar/21/2023
Are there websites I can bet on the Princeton Tigers from New Jersey?  The state regulated apps do not allow this.
YES
Sites like Americas Bookie offer a "quick action" registration that does not require one to enter their residence.  Americas Bookie only requires the person's name, text number and an email address.
Because the site is not regulated in the New Jersey market, it is prohibited from advertising in the Garden State, and does not.
Americas Bookie also uses a browser-based site.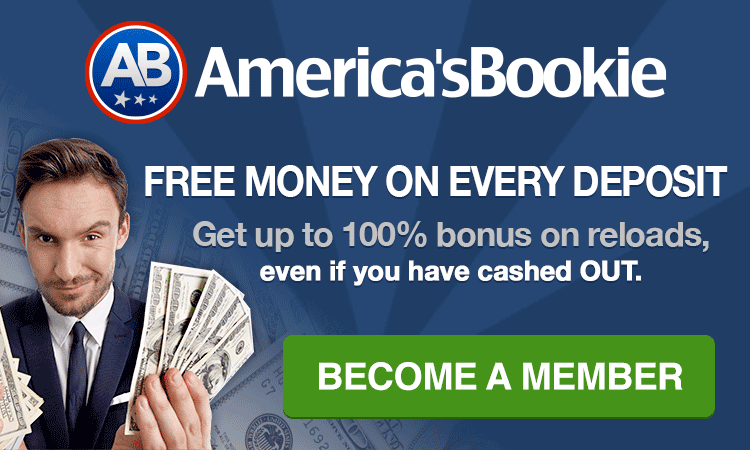 The anonymity factor works in conjunction with one's crypto wallet, preferably Bitcoin.  The use of a third party wallet makes it unnecessary to provide much of the typical documentation that for years went hand-in-hand with opening an online betting account.
With Bitcoin, you are simply supplying a blockchain address to send and receive funds. You can move said funds between the wallet and exchange connected to one's bank account or credit card. 
Using a credit card to fund your betting account will require more documentation and Americas Bookie might turn you away if they see you're a resident of New Jersey.
Most of the gambling websites licensed in other jurisdictions and not in New Jersey recognize that state as having a gaming regulatory body on par with that of Nevada.  New Jersey also brought the case to the US Supreme Court ensuring prior federal prohibition got overturned as well.
Local Bookie Option
The local bookies in the Garden State are no doubt making a killing with FDU making it to the second round of the NCAA Men's Tournament and Princeton heading to the Sweet 16.  New Jersey is truly becoming a college basketball state with Rutgers just missing out and Seton Hall typically having one of the better programs.
Local bookies are by referral only and they allow folks to bet on credit.  They are not licensed by the state, but dare we say there are probably a few that run better operations than some of the regulated books. 
Place Your Bets in PA, NY
This is another option if you happen to live near either one of these states or work in Manhattan or Philadelphia perhaps.
DraftKings won't take bets on the Princeton Tigers from New Jersey but they will in NYC as an example.
How They Got Here
Princeton entered the tournament as a No. 15 team and knocked off Arizona 59-54.  They were suddenly the darlings of the tournament.  Then along came the smallest team in the tournament, Fairleigh Dickinson, another New Jersey team.  FDU knocked out a No. 1 seed, Purdue.
FDU failed to advance past Florida Atlantic, whereas Princeton beat another top seed in Missouri, 78-63.
The Tigers were facing Creighton on Friday night as a +10 dog.
- Ean Lamb, Gambling911.com