Bet on Which Sponsor UFC President Dana White Told to 'Go F*** Yourself'
Published on:
Nov/16/2023
Dana White isn't a man to mince words, as we witnessed yesterday on the "This Past Weekend" podcast where he unloaded on Peloton on its CEO, Barry McCarthy.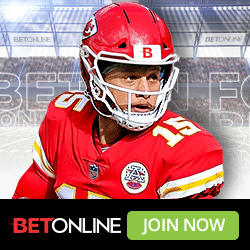 On the same podcast, Uncle Dana shared with host Theo Von that he once told a sponsor to "'go f--- yourself,'" after the sponsor asked White to take down a pro-Trump video on social media.
Here's how that all went down:"I posted a video of Trump on my personal social media. One of our big sponsors called and said, 'Take that down.' You know what I said? 'Go f*** yourself.'
"You vote for whoever you want to vote for, and I'll vote for whoever I want to vote for. That's how this works. I don't even care who you're voting for, it's none of my f***ing business. F*** you. Don't ever f***ing call me and tell me who to vote for.
"I'm at a point now in my life and my career where I want to be with people that I'm aligned with. It's not just about the money; it is about the money, because it's a sponsorship deal, but it's not just [about the money]. I'm not going to take a bigger offer if it's not something that I am aligned with and I don't 100 per cent believe in.
"When you do a sponsorship deal with somebody, you have to look deep into who they are and who's running the company, who's making the decisions, and are you aligned?"
There is a ton of chatter on MMA Twitter about which sponsor that might have been. Well, my friends, there are odds projecting the most likely answer to that mystery.
"Our shop made ESPN a hefty favorite, but interestingly, Bud Light is second on the list," BetOnline tells us. 
Here's the full market:
Which UFC sponsor did Dana White tell to "go f**k yourself"               
ESPN                            1/1
Bud Light                      5/1
Monster Energy            6/1
Modelo                        7/1
Manscaped                   8/1
Toyo Tires                     8/1
Venum                         10/1
Crypto.com                   20/1
Howler Head                 25/1
Jose Cuervo                  25/1
Prime                           25/1
- Jordan Bach, Gambling911.com