Explain the Difference Between Dime Lines From Sportsbook to Sportsbook
Published on:
Mar/26/2023
Dime lines are vital this time of year, and few books offer the competitive pricing found at BetOnline.
The new Major League Baseball season opens March 30.
That sportsbook's main man, Dave Mason, explained via his Twitter account the importance of shopping for the best dime lines.  Mason also noted the fluctuations.
"Another example for those wondering what dime lines are and how much odds can change from book to book. If you like money, you need to bet at a book equipped with dime lines."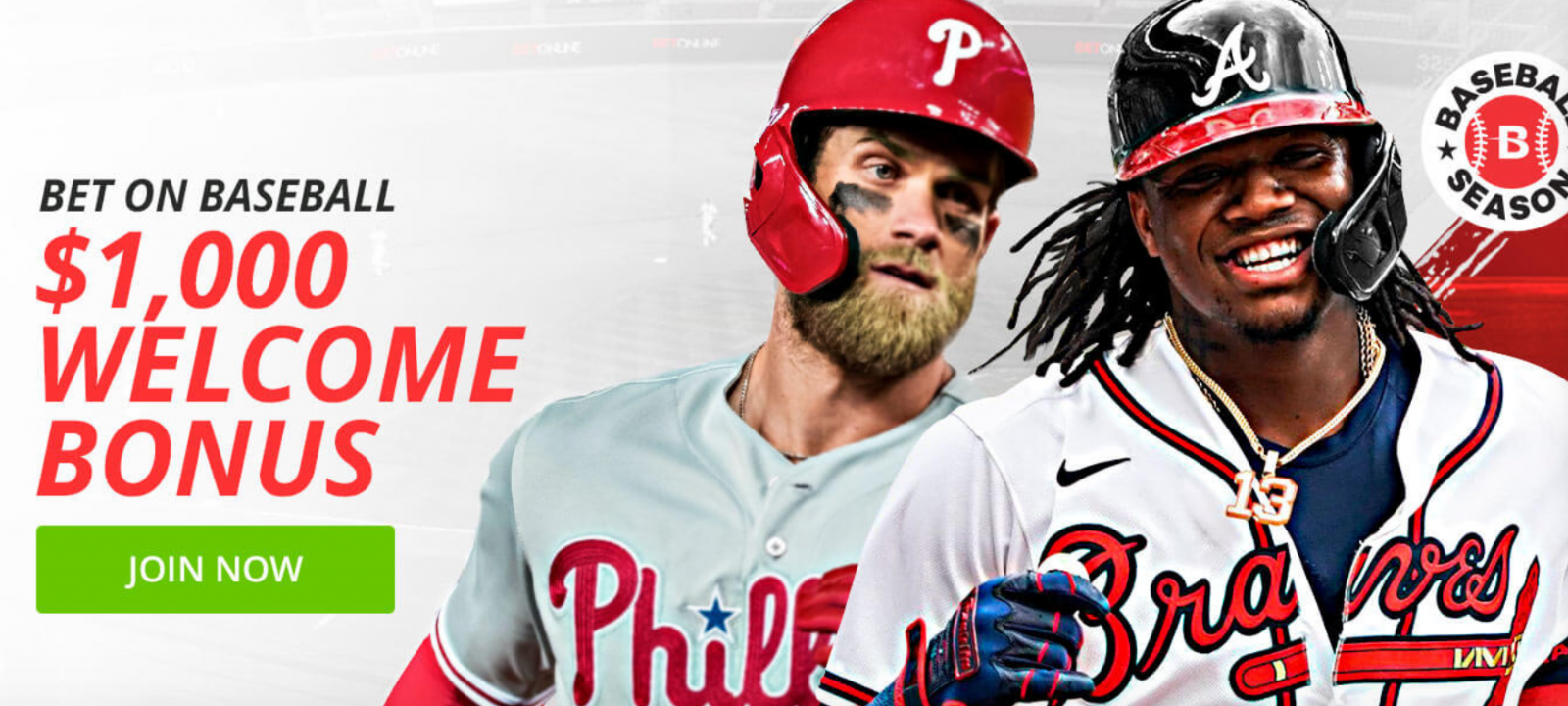 The example he provided was for the 2022 World Series as we prepare for the new Major League Baseball season.  No, the World Series does NOT start tomorrow. 
"World Series starts tomorrow. Lot's of new/rarely bet MLB bettors will be playing. Be sure to bet at a book with dime lines. Some books have 'em, some don't. Odds Compare: BOOK A PHI +145 HOU -175 (30cents) BOOK B PHI +140 HOU -166 (26c) @betonline_ag PHI +149 HOU -162 (13c)."
A lot of books feature what is known as a 20 cent line.  If you were to place your bets consistently with BetOnline throughout the season, it is indeed possible to save thousands of dollars.
Something else to consider, BetOnline does not report your winnings. 
Now let's look at those all important World Series odds for this year (2023).
Rot     Odds to win 2023 World Series     Moneyline
901     Houston Astros         +650
902     New York Yankees         +750
903     New York Mets         +850
904     Los Angeles Dodgers         +850
905     Atlanta Braves         +850
906     San Diego Padres         +900
907     Toronto Blue Jays         +1400
908     Philadelphia Phillies         +1600
909     Seattle Mariners         +2200
910     Cleveland Guardians         +2200
911     St. Louis Cardinals         +2000
912     Tampa Bay Rays         +2200
913     Texas Rangers         +4000
914     Minnesota Twins         +4000
915     Milwaukee Brewers         +5000
916     Chicago White Sox         +3300
917     Los Angeles Angels         +4000
918     San Francisco Giants         +5000
919     Baltimore Orioles         +6500
920     Boston Red Sox         +6500
921     Chicago Cubs         +8000
922     Miami Marlins         +10000
923     Arizona Diamondbacks         +12500
924     Detroit Tigers         +15000
925     Kansas City Royals         +20000
926     Cincinnati Reds         +25000
927     Pittsburgh Pirates         +25000
928     Colorado Rockies         +25000
929     Oakland Athletics         +40000
930     Washington Nationals         +50000
- Dan Shapiro, Gambling911.com