ESPN Bet Refunds Joe Burrow Bets
Published on:
Nov/17/2023
Just days old, the much anticipated ESPN Bet is already opening a can of worms after opting to refund a boost promoted by ESPN personality and anchor Mike Greenberg tied to the Cincinnati Bengals starting quarterback Joe Burrow.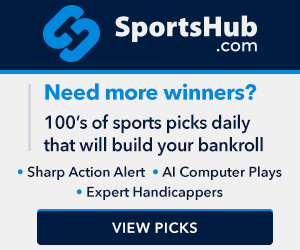 Get Leaderboard and Consensus Plays for Free Here
On Friday, the Bengals confirmed Burrow is out for the rest of the season.
Burrow was injured during the Bengals' 34-20 loss to the Baltimore Ravens on Thursday. He said Friday that he felt a pop in the second quarter, when he left the game before being ruled out shortly after halftime.
"I was just going to tape it up and give it a shot," Burrow said. "I just couldn't."
Erich Richter of the New York Post explained how the bet boost offered by ESPN Bet worked.
The "Seeing Green" boost expected an NFL air show from Joe Burrow and Lamar Jackson on Thursday night, with the bet looking for the two quarterbacks to combine for 500+ passing yards and four passing touchdowns.
The bet was dead toward the end of the first half when Burrow exited the game with an injury to his right wrist, rendering him unable to grip the football, and was ultimately ruled out of the Bengals' 34-20 road loss.
With ESPN Bet making this move, other books will be expected to follow.  Few will.
In this season's NFL Week 1, DraftKings caved and refunded bets on New York Jets quarterback Aaron Rodgers when he suffered a season-ending injury on the fourth snap.
Gamblers across the Twittersphere demanded the competition do the same.  None did.  But it still resulted in a firestorm.
Whether that happens here remains to be seen.
ESPN Bet had seen nearly 700,000 downloads in just 72 hours after the app went live.  It is a rebrand of the Penn National operated Barstool Sports.
- Ean Lamb, Gambling911.com