Evander Kane 50 Bets a Day, PredictIt Buys More Time, NC Sports Betting Bill Moves Further
Published on:
Mar/22/2023
Evander Kane 50 Bets a Day
NHL star Evander Kane said in judicial papers filed last week that he wagered sometimes as often as 50 times a day.  He filed for Chapter 11 bankruptcy with liabilities topping $26 million.  Compare that with his career earnings of $76 million.
Kane's post-trial brief, in the lawsuit brought by his biggest creditor, Centennial Bank, laid out the player's family background and tried to explain how that played a part in his spiraling debt in spite of overall career earnings that have reached $76 million.
Kane's lawyers wrote in the post-trial brief, that the hockey player "was raised on the east side of Vancouver, which at the time was a lower-class area of the city,   His mother Sheri was a stay-at-home mother when Kane and his sisters were growing up because they could not afford daycare.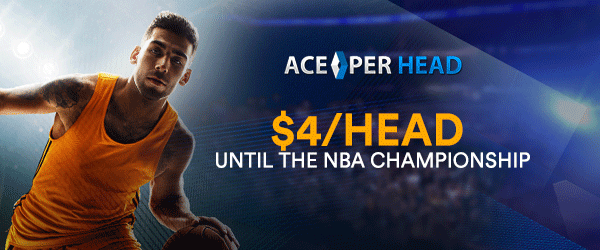 "Kane was drafted by his first team when he was seventeen years old, and he began playing professional hockey straight out of high school at the age of eighteen. He has never taken any college or college-level courses, nor any courses or training about accounting, money management, or business development (and the NHL does not provide any financial education to its players)."
He was said to be struggling and with no way to support his family as he'd pledged.
"After the NHL entered its lockout in 2012, Kane was uncertain about his future, how he was going to support himself and his family, and how he was going to stay current on his bills," the post-trial brief reads. "He 'viewed gambling as a way to make money quick,'" the brief continued, directly quoting him from the trial."
NC Sports Betting Bills Continues to Sail Through Chambers
Legislation authorizing and regulating sports gambling in North Carolina advanced through two more House committees on Wednesday.
The finance and judiciary committees approved the measure one day after the measure passed 17-10 in the House Commerce Committee. 
Last year, the bill failed to gain any traction in the House after a coalition of social conservatives and hardline liberals opposed the measure.
There is some hope for passage. Over 50 House members — nearly half of the chamber — from both parties have sponsored the latest legislation. And some past opponents are no longer in the legislature.
The bill cleared the committees after several amendments by bill opponents were rejected.  These included a provision to prevent individuals from opening a wagering account with a credit card as well as prohibition on betting college games.
Up to 12 companies would be licensed at $1 million each to operate in the state, and their revenue would be taxed at a 14% rate.
PredictIt Buys More Time
The popular political betting platform PredictIt was predicted to have been shutting down last month.  It is still up and running, but for how long remains a mystery.
Because PredictIt uses a trading platform to take real money wagers with the ability for customers to buy shares, The Commodity Futures Trading Commission wants it shut down.
A spokesperson of the Commodity Futures Trading Commission told the Washington Post the platform's growth (some 80,000 people are registered) drew their ire as PredictIt now violated certain terms pertaining to capped usage.
Victoria University of Wellington is responsible for creating the site eight years ago was to respond to a Commission letter this past Monday.
It did not.  But we are learning that there has been an extension until April 5.
Some of the larger traders have reportedly left PredictIt, leading to potential liquidity issues.
Pratik Chougule, who still trades on the site, tells Casino.org the exit was an "overreaction" on their part.
"I think that for the time being until, as we discussed, the legal case really has exhausted itself, I see no real reason to withdraw any money on here – unless you want to anyway. So, I have not withdrawn my money, and I urge anyone on PredictIt to stay with it."
He also called out PredictIt for failing to properly communicate what is going on.
- Gilbert Horowitz, Gambling911.com