Argentina vs. Mexico World Cup Prop Bets
Published on:
Nov/22/2022
Argentina vs. Mexico World Cup prop bets are available from our friends at BetUS, where you will receive an EXTRA US$250 when you open your betting account with US$200.
Argentina will come into their November 26, 2022 match having just been upset 2-1 by a +1600 underdog, Saudi Arabia, a team ranked second-lowest in this year's tournament.
Argentinian manager Lionel Scaloni said his players wiil need to refocus ahead of Saturday's big game.
"Today is a sad day but as we always say, chin up and keep going," he said.
Mexico was facing Poland as this article went to press.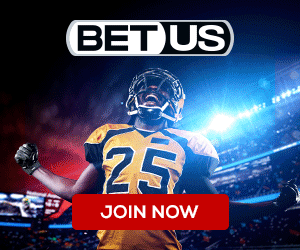 In head-to-head World Cup matches, Argentina has beaten Mexico in all three meetings dating back to 1930.
Argentina entered this year's tournament with the second shortest odds, paying 6-1, only after Brazil.  Mexico will pay out US$15,000 on a US$100 bet should they go on to win the 2022 FIFA World Cup.
Argentina v Mexico Prop Bets
Rot     Correct Score     Moneyline
1001     Argentina 1-0         +550
1002     Argentina 2-0         +650
1003     Argentina 2-1         +850
1004     Argentina 3-0         +1100
1005     Argentina 3-1         +1400
1006     Argentina 3-2         +3300
1007     Argentina 4-0         +2200
1008     Argentina 4-1         +2800
1009     Argentina 4-2         +5000
1010     Argentina 4-3         +15000
1011     Argentina 5-0         +5000
1012     Mexico 1-0         +1400
1013     Mexico 2-0         +3300
1014     Mexico 2-1         +2000
1015     Mexico 3-0         +8000
1016     Mexico 3-1         +5000
1017     Mexico 3-2         +30000
1018     Mexico 4-0         +30000
1019     Mexico 4-1         +15000
1020     Mexico 4-2         +20000
1021     Mexico 4-3         +30000
1023     Draw 0-0         +800
1024     Draw 1-1         +750
1025     Draw 2-2         +2200
1026     Draw 3-3         +8000
Rot     Exact Total Goals     Moneyline
1069     0 Goals         +800
1070     1 Goals         +350
1071     2 Goals         +250
1072     3 Goals         +330
1073     4 Goals         +550
1074     5 Goals         +1100
1075     6 Goals         +2500
1076     7 or more Goals         +2800

Rot     Match Result and Both Teams To Score     Moneyline
1097     Mexico Wins and Both Teams To Score - Yes         +1100
1098     Mexico Wins and Both Teams To Score - No         +900
1099     Argentina Wins and Both Teams To Score - Yes         +300
1100     Argentina Wins and Both Teams To Score - No         +135
1101     Draw and Both Teams to Score - Yes         +450
1102     Draw and Both Teams to Score - No         +800
Rot     Total Goals and Both Teams To Score     Moneyline
1103     Over 2½ and Both Teams To Score - Yes         +160
1104     Over 2½ and Both Teams To Score - No         +550
1105     Under 2½ and Both Teams To Score - Yes         +650
1106     Under 2½ and Both Teams To Score - No         +110
Rot     Match Result and Total Goals     Moneyline
1107     Mexico and Total Over 1½         +850
1108     Mexico and Total Under 1½         +1200
1109     Argentina and Total Over 1½         -110
1110     Argentina and Total Under 1½         +400
1111     Draw and Total Over 1½         +450
1112     Draw and Total Under 1½         +750
Rot     Match Result and Total Goals     Moneyline
1113     Mexico and Total Over 2½         +1000
1114     Mexico and Total Under 2½         +900
1115     Argentina and Total Over 2½         +160
1116     Argentina and Total Under 2½         +240
1117     Draw and Total Over 2½         +1800
1118     Draw and Total Under 2½         +350
Lionel Messi and other player prop bets can be found here
Alistair Prescott, Gambling911.com