FSU Will Attempt to Maintain Its Undefeated Record Without Star QB
Published on:
Nov/25/2023
Big news as the Seminoles have relaunched their mobile sports betting site on a "test" basis and plan to begin offering sports betting at their state casinos in early December.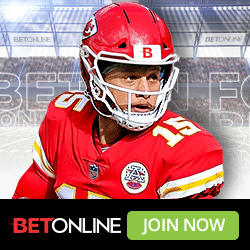 FSU Will Attempt to Maintain Its Undefeated Record Without Star QB
MIAMI BEACH, FL (Gambling911.com) - No. 5 Florida State (11-0, No. 5 CFP) takes on Florida (5-6) in Gainesville, 7 p.m. ET (ESPN) Saturday.  Both teams are dealing with devastating injuries to their starting quarterbacks.  FSU last week dropped to No. 5 in the rankings following QB Jordan Travis' season-ending leg injury.
Florida State puts its 17-game winning streak on the line against Florida.  The line on this game has mostly stayed between Noles -6.5 and -7.  We get a number of 9.48 but this does not necessarily take into account Travis' injury.  Underlays in this range of 7/6.5 without going above the number 7 have performed quite well for the favorite. 
There is still an edge for FSU in this one.  They have dynamic receivers and the Gators have allowed six 100-yard receivers in their last five games, including LSU's Brian Thomas Jr. (6-150, 2 TDs), LSU's Malik Nabers (6-132) and Missouri's Luther Burden III (9-158).
Fourth-year backup QB Tate Rodemaker stepped in for Travis last week against North Alabama and threw for 217 yards, with two touchdowns and no interceptions. This will be his second career start.
- Updated November 25, 11:58 am with Don Shapiro Reporting 
Florida Bettors Pounding Hard Rock Hard
MIAMI BEACH, FL (Gambling911.com) - There have been reports of multiple large sized wagers being won in Florida following the relaunch of the Hard Rock Bet app.
David Purdum of ESPN highlighted one such winning wager.
Bettor with @HardRockBet
in Florida just hit a $500,000, four-leg same-game parlay that paid a net $5.5 million, per company spokesperson.
Legs were:
Devin Singletary Over 51.5 Rush Yds
Singletary anytime TD
Over 45.5
Texans money-line
Giant bets in Florida continue.
Then there was Monday night's football game between the Denver Broncos and Buffalo Bills.   It's not all bad for the Seminoles. 
BIG
BET
ALERT: One bettor in
Florida
lost $2 million betting on the Buffalo Bills last night. The Floridian placed two
bets
worth $1 million each on the first half result. Both
bets
lost. First reported by
@BFawkes22
Hard Rock has since verified these wagers with Gambling911.
- Updated November 14, 9:33 am with Aaron Goldstein reporting
Hard Rock Bet App Sees 2129 Percent Increase in Downloads
MIAMI BEACH, FL (Gambling911.com) - The relaunched Hard Rock Bet app is flying off the shelves of the App Store with a 2129.5% increase in number of downloads in recent days.  The app has even surpassed FanDuel as most downloaded over the past week.
This comes following news that the Seminoles will once again be offering their mobile sports betting app throughout the state of Florida, granted under "limited conditions" at the moment. 
Outstanding legal cases could force them to pull the plug for a second time.
Hard Rock Bet is already available in a handful of other states outside of Florida.
AppTweak had Hard Rock Bet seeing 49K downloads compared to FanDuel at 34.5K and DraftKings at 30K.
- Updated November 10, 1:58 pm with Aaron Goldstein reporting
Miami Hurricanes @ FSU Seminoles Betting Preview
MIAMI BEACH, FL (Gambling911.com) - FSU is back to being a force in the Sunshine State.  They will come into this game against Miami as a -14.5 home favorites and one of the few undefeated teams in college football at 9-0.
The Noles have been profitable for gamblers too with their 6-3 record Against The Spread.
Miami is 6-3 SU and 4-5 ATS.
Sagarin gives us a number of 15.75, so there is a bit of an underlay with the 14.5 line.
Miami coach Mario Cristobal hasn't ruled out benching quarterback Tyler Van Dyke in favor of true freshman Emory Williams.
- Updated November 10, 11:52 pm, Ean Lamb
Seminoles Relaunch Mobile Sports Betting Site
MIAMI BEACH, FL (Gambling911.com) - The Seminole Tribe on Tuesday announced the relaunch of their mobile sports gambling site on a "limited test" basis.
"The Seminole Tribe is offering limited access to existing Florida customers to test its Hard Rock Bet platform," said a spokesperson with the  Seminole Tribe of Florida.
The move comes after a  federal judge set aside approval of a gaming compact with the Seminole Tribe.
Exclusive rights to retail and online sports betting in Florida were granted to the Seminole via a 2021 compact between the tribe and the state.
In-person betting is set for Dec. 7, the Seminoles previously announced, as part of a broader expansion including roulette and craps.
West Flagler Group has until December 7  to file a cert petition with the Supreme Court, though their efforts are viewed as a long shot.   The grassroots group No Casinos is also challenging the compact on grounds that voters must approve any type of gambling expansion per a 2018 referendum.
The Seminole Tribe's Hard Rock Bet is now available in six other states including Florida: New Jersey, Arizona, Virginia, Tennessee, Ohio and Indiana.
- Updated November 7, 10:54 am with Gilbert Horowitz reporting
Oklahoma State Cowboys @ UCF Knights Betting Preview
The UCF Knights open as a +2.5 home dog against an Oklahoma State team that upset its interstate opponent Saturday.
Ollie Gordon II ran for 137 yards and two touchdowns, and Oklahoma State defeated the 10th-ranked Sooners 27-24 in the last scheduled Bedlam rivalry game before the Sooners leave the Big 12 for the Southeastern Conference next year.
"It's a big game," Cowboys head coach Mike Gundy said. "And it's good for the Oklahoma State people to finish Bedlam with a win. Period."
Central Florida finally won a game following five straight losses.  They beat Cincinnati 28-26 and were -3.5 favorites despite the losing streak.  In fact, the Knights (4-5 Straight Up) were listed as favorites in four of their last six games resulting in their current 3-5 record Against The Spread.
Sagarin gives us a number of 5.22 Oklahoma State, indicating a 2.5 underlay.  Early action was -2.5 to -3.  Underlays in the 2.5/3 range without going over the 3 have performed well for the favorites, according to our model, though with a limited sampling as of now.  The number had yet to go above the 3 as of Tuesday morning. 
- Updated November 7, 11:04 am
- Tyrone Black, Gambling911.com