Latest Odds on the Bengals Winning Super Bowl 57 After Beating Bills: Huge Line Shift vs. Chiefs
Published on:
Jan/22/2023
The Cincinnati Bengals opened as a +2.5 underdog against the Kansas City Chiefs, but this spread has shifted radically within the first hour of being released.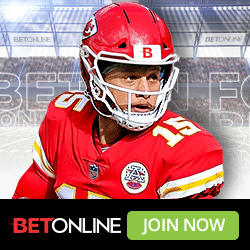 The Chiefs will come into Monday as the Super Bowl favorites.  The Bengals are likely to still have the fourth shortest odds after the winner of the Cowboys-49ers game is determined.
The Bengals ended the Bills' season with Damar Hamlin in attendance.  Hamlin suffered a cardiac arrest in the Week 17 game in Cincinnati that was later cancelled.
This one wasn't even close as Cincinnati walked away with a 27-10 victory and return to the AFC Championship game.  The Bengals are hoping to appear in their second consecutive Super Bowl.
Against the Chiefs, Gambling911.com gets a number of Kansas City 2.32.  This line is right smack on the money.  You don't get much better than this.
One area of concern, as noted by BetOnline oddsmakers, Chiefs starting quarterback Patrick Mahomes has a high-ankle sprain, which will undoubtedly impact his ability should he even play.
"We opened this line at Chiefs -2.5 with a total of 50.5. Within a few minutes, the line moved to Cincy -1 and 48.5," BetOnline points out.
Currently, the favorite has shifted back to K.C. (-1), and the total has dropped again (47.5). Expect continued volatility with these odds.
Early Exact Outcome Super Bowl 57 Odds
Rot     Super Bowl LVII Exact Outcome     Moneyline
1101     Cincinnati Bengals to beat Dallas Cowboys         +4500
1108     Cincinnati Bengals to beat Philadelphia Eagles         +1800
1109     Cincinnati Bengals to beat San Francisco 49ers         +2500
1131     Dallas Cowboys to beat Cincinnati Bengals         +4500
1137     Dallas Cowboys to beat Kansas City Chiefs         +2000
1229     Kansas City Chiefs to beat Dallas Cowboys         +1500
1236     Kansas City Chiefs to beat Philadelphia Eagles         +600
1237     Kansas City Chiefs to beat San Francisco 49ers         +900
1387     Philadelphia Eagles to beat Cincinnati Bengals         +1800
1393     Philadelphia Eagles to beat Kansas City Chiefs         +700
1419     San Francisco 49ers to beat Cincinnati Bengals         +2800
1425     San Francisco 49ers to beat Kansas City Chiefs         +900
Place Your Early Super Bowl Bets Here
- Tyrone Black, Gambling911.com