National Anthem Over, Under Prop Bet: Chris Stapleton
Published on:
Feb/02/2023
The National Anthem prop bet ranks among the most popular during any Super Bowl.  While there are offerings on such things as color of the singer's outfit and who will be shown first during the rendition, the main prop involves length of the National Anthem.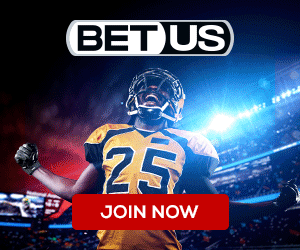 Strategy
Unlike, say, the coin toss bet, some skill can be put into wagering on the National Anthem length.
Begin by watching past YouTube videos of the scheduled performer.  In this case, it's Chris Stapleton.
Unfortunately, there aren't a whole lot of videos of Stapleton performing the Anthem.
Stapleton is a soul singer with a tenor vocal range whose genre is country music.  He is best known for hits "Tennessee Whiskey" and "Broken Halos", among others.
National Anthem Prop Bets
All prop bets courtesy of BetUS, now celebrating 29 years in business.
Rot     Length of US National Anthem by Chris Stapleton     Moneyline
20101     Over 125 Seconds         -140
20102     Under 125 Seconds         Ev
Bet US's Decision Is Final. From Start Of 1st Word Sung To End Of Last Brave Sung.
Rot     US National Anthem Any Word Omitted     Moneyline
20111     Yes         +850
20112     No         -3000
Bet US's Decision Is Final.
Rot     Length Of Last Brave Of US National Anthem Sung by Chris Stapleton     Moneyline
20121     Over 5 Seconds         -120
20122     Under 5 Seconds         -110
Bet Us's Decision Is Final. From Start of Last Brave of End Of Last Brave Sung By Chris Stapleton.
Rot     Length Of America The Beautiful by Babyface     Moneyline
20153     Over 109 Seconds         -125
20154     Under 109 Seconds         -105
Bet US's Decision Is Final. From Start Of 1st Word Sung To End Of Shining Sea End.
Rot     Chris Stapleton Primary Color of Hat     Moneyline
20171     Black         +350
20172     Any Other Color         -600
BetUS' decision is final. Wagers placed after information becomes public knowledge will be void.
Rot     Who Will be Shown 1st During Anthem?     Moneyline
20201     Patrick Mahomes         -140
20202     Jalen Hurts         Ev
Bet US's Decision Is Final. From Start Of 1st Word Sung To End Of Last Brave Sung.
Rot     Who Will be Shown 1st During Anthem?     Moneyline
20203     Andy Reid         -115
20204     Nick Sirianni         -115
- Jordan Bach, Gambling911.com