San Francisco 49ers vs Arizona Cardinals Betting Preview - Mexico City Game
Published on:
Nov/17/2022
The San Francisco 49ers take on the Arizona Cardinals in Mexico City Monday night in an NFC West battle. San Francisco is an odds-on (-225) choice to win the West, while the Cards are one of two teams (LA Rams) at +4000. That's per NFL division odds.
The 49ers currently have a game-and-a-half lead over the Cards, both trailing the 6-4 Seattle Seahawks in the division race. The 49ers are 9½-point favorites south of the border (total at 43½ points), according to NFL odds.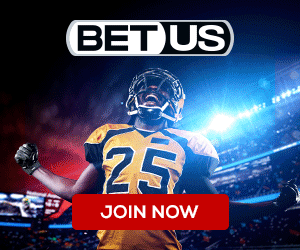 Cardinals Offering Some Life
The Arizona Cardinals, with a record of 4-6, enter on the back of a 37-17 road win over the defending Super Bowl champion Los Angeles Rams. LA isn't nearly the team of last season, and quarterback Matthew Stafford did not play, but the Cardinals were able to get the victory without their own quarterback (Kyler Murray) as well. The Cards relied on DeAndre Hopkins and James Conner (two rushing touchdowns) in that game.
With the great Niner defense, it's a challenge. McCoy isn't nearly as mobile as Murray.
Arizona's defense has been middle-of-the-pack to this point of the season. Arizona's been it by injuries, and if they get cornerback Byron Murphy (back) back, that might help against the San Francisco passing game.
49ers After Third Straight
The San Francisco 49ers, at 5-4, have found success of late, 4-1 in their last five games, including two consecutive wins. It was a rallying victory over the hard-to-figure Los Angeles Chargers last Sunday, as the defense stymied the Bolts in the second half. The Niners allow just 18.1 points/game (fourth-fewest in NFL), led by a tremendous edge rusher in Nick Bosa. 
The 49ers, of course, acquired former Carolina Panther running back Christan McCaffrey a few weeks ago. He thus joined a solid backfield, which is so good that Elijah Mitchell actually had more work than McCaffrey against the Chargers. That was an eyebrow-raiser in some circles, but not worth reading into by any measure. 
Garoppolo did lead San Francisco to a dozen second-half points, while the defense authored a shutout. While not elite in any offensive category, San Francisco just has to avoid any major faux pas, giving its defense a chance to dominate.
49ers Cause International Incident
Despite only having one more loss than San Francisco, Arizona needs this game much more to remain in divisional contention. However, San Francisco's skill level is higher, and Arizona's inconsistency is something we can't overlook. San Francisco will wing the game, but not cover. Take the Cards +9½ points.
With this game played in high altitude and unfamiliar surroundings, perhaps not as many points are scored. There are too many variables in that regard. Go under, as San Francisco's defense is as good as anyone's, and the Cards' unit isn't bad, either. 
- Don Shapiro, Gambling911.com