Two or More Touchdowns Scored by a Single Player in the Super Bowl: What Are the Payout Odds?
Published on:
Feb/06/2023
It's hard to imagine but a single player scoring three or more touchdowns in this year's Super Bowl could happen we suppose.  The payouts are especially generous.  Travis Kelce is among the favorites to score an anytime touchdown.  Kelce will pay out $200 on a $10 bet should he score three or more.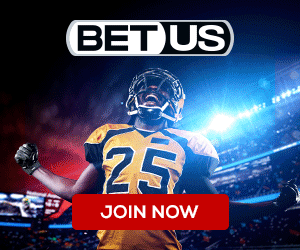 Now take the Eagles A.J Brown (+4000).  He'll pay $400 on a $10 bet or $4000 on a $100 bet.
Has it happened?
Sure has!
Jerry Rice scored three touchdowns in a single Super Bowl, not once but twice.
Rice notched three touchdowns when the San Francisco 49ers faced off against the Denver Broncos in Super Bowl XXIV, and again versus the San Diego Chargers in Super Bowl XXIX.
He's the only one to hold this record though.
A number of players have scored two or more touchdowns in a single game.  We have those payout odds below as well, most of which are still mighty generous.
Rot     Player To Score Three or More Touchdowns in the Game     Moneyline
3401     Travis Kelce (KC)         +2000
3402     Isiah Pacheco (KC)         +5500
3403     Jerick McKinnon (KC)         +5500
3404     Juju Smith-Schuster (KC)         +11000
3405     Kadarius Toney (KC)         +11000
3406     Marquez Valdes-Scantling (KC)         +11000
3407     Mecole Hardman (KC)         +12500
3408     Patrick Mahomes (KC)         +15000
3409     Jody Fortson (KC)         +15000
3410     Justin Watson (KC)         +15000
3411     Noah Gray (KC)         +15000
3412     Chad Henne (KC)         +15000
3413     Ihmir Smith-Marsette (KC)         +15000
3414     Ronald Jones II (KC)         +15000
3415     Skyy Moore (KC)         +15000
3416     Marcus Kemp (KC)         +15000
3417     Miles Sanders (PHI)         +2200
3418     Jalen Hurts (PHI)         +2800
3419     A.J Brown (PHI)         +4000
3420     DeVonta Smith (PHI)         +8000
3421     Dallas Goedert (PHI)         +9000
3422     Kenneth Gainwell (PHI)         +11000
3423     Boston Scott (PHI)         +15000
3424     Quez Watkins (PHI)         +15000
3425     Zach Pascal (PHI)         +15000
3426     Jack Stoll (PHI)         +15000
3427     Clyde Edwards-Helaire (KC)         +6600
Rot     Player To Score Two or More Touchdowns in the Game     Moneyline
3301     Travis Kelce (KC)         +450
3302     Isiah Pacheco (KC)         +900
3303     Jerick McKinnon (KC)         +900
3304     Juju Smith-Schuster (KC)         +2200
3305     Kadarius Toney (KC)         +2200
3306     Marquez Valdes-Scantling (KC)         +2200
3307     Mecole Hardman (KC)         +2800
3308     Patrick Mahomes (KC)         +5000
3309     Jody Fortson (KC)         +11000
3310     Justin Watson (KC)         +7000
3311     Noah Gray (KC)         +7000
3312     Chad Henne (KC)         +11000
3313     Ihmir Smith-Marsette (KC)         +11000
3314     Ronald Jones II (KC)         +11000
3315     Skyy Moore (KC)         +7000
3316     Marcus Kemp (KC)         +12500
3317     Miles Sanders (PHI)         +475
3318     Jalen Hurts (PHI)         +600
3319     A.J Brown (PHI)         +750
3320     DeVonta Smith (PHI)         +1200
3321     Dallas Goedert (PHI)         +1400
3322     Kenneth Gainwell (PHI)         +2500
3323     Boston Scott (PHI)         +4500
3324     Quez Watkins (PHI)         +6600
3325     Zach Pascal (PHI)         +11000
3326     Jack Stoll (PHI)         +12500
3328     Clyde Edwards-Helaire (KC)         +1000
- Ean Lamb, Gambling911.com