Titans Packers Prop Bets Thursday Night Football
Published on:
Nov/17/2022
The NFL Show previews the best football action coming up in the Week 11 games. Let the BetUS team help you find the best NFL picks.
The NFL season is in full swing. The Tennessee Titans and Green Bay Packers meet in Green Bay for a Thursday Night Football prime-time matchup. Both teams are coming off impressive wins. Who will prevail in a stand alone game?  Green Bay was a -3.5 favorite just hours before game time.
The Philadelphia Eagles and Indianapolis Colts meet with the Eagles coming off their first loss of the season. Can the Eagles bounce back or will new Colts head coach Jeff Saturday get his second win? The New York Jets and New England Patriots meet in a pivotal game between 2 AFC East contenders. Can the Jets make a statement against a team they have struggled against for years? On Sunday Night Football, two Super Bowl contenders take the field when Justin Herbert and the Los Angeles Chargers take on Patrick Mahomes and the Kansas City Chiefs.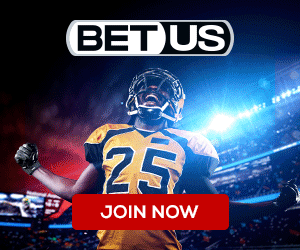 In This Video: BetUS host TJ Rives, and expert handicappers Chris Farley and Scott Kellen will provide you the sharpest NFL Week 11 picks and predictions.  Scroll down for game props.
NFL Week 11 Breakdown:
NFL Week 11 Picks
NFL Betting Record
Tennessee Titans vs Green Bay Packers Prediction
Carolina Panthers vs Baltimore Ravens Prediction
Cleveland Browns vs Buffalo Bills Prediction
Philadelphia Eagles vs Indianapolis Colts Prediction
Washington Commanders vs Houston Texans Prediction
New York Jets vs New England Patriots Prediction
Detroit Lions vs New York Giants Prediction
Los Angeles Rams vs New Orleans Saints Prediction
Chicago Bears vs Atlanta Falcons Prediction
 Las Vegas Raiders vs Denver Broncos  Prediction
Cincinnati Bengals vs Pittsburgh Steelers Prediction
Dallas Cowboys vs Minnesota Vikings Prediction
Kansas City Chiefs vs Los Angeles Chargers Prediction
San Francisco 49ers vs Arizona Cardinals Prediction
NFL Week 11 Best Bets
Rot     Player to Score First Touchdown in the Game     Moneyline
101     Derrick Henry (TEN)         +400
102     Robert Woods (TEN)         +1600
103     Treylon Burks (TEN)         +1400
104     Nick Westbrook-Ikhine (TEN)         +1800
105     Dontrell Hilliard (TEN)         +1900
106     Austin Hooper (TEN)         +2200
107     C.J Board (TEN)         +4000
108     Chigoziem Okonkwo (TEN)         +3000
109     Cody Hollister (TEN)         +4100
110     Ryan Tannehill (TEN)         +3300
111     Chris Conley (TEN)         +4000
112     Geoff Swaim (TEN)         +4000
113     Aaron Jones (GB)         +500
114     A.J Dillon (GB)         +750
115     Allen Lazard (GB)         +950
116     Christian Watson (GB)         +1000
118     Robert Tonyan Jr. (GB)         +1100
119     Sammy Watkins (GB)         +1400
120     Randall Cobb (GB)         +1400
121     Aaron Rodgers (GB)         +2500
123     Samori Toure (GB)         +2500
124     Marcedes Lewis (GB)         +2800
125     Any Other Touchdown Scorer         +700
126     No Touchdown Scorer         +5000
Rot     Ryan Tannehill (TEN) Total Passing Yards     Moneyline
1001     Over  187½  Passing Yards     -125
1002     Under  187½  Passing Yards     -105
Must Start for action.
Rot     Ryan Tannehill (TEN) Total Completions     Moneyline
1003     Over  16½  Completions     -130
1004     Under  16½  Completions     Ev
Must Start for action.
Rot     Ryan Tannehill (TEN) Total Passing Attempts     Moneyline
1005     Over  26½  Passing Attempts     -115
1006     Under  26½  Passing Attempts     -115
Must Start for action.
Rot     Ryan Tannehill (TEN) Total Touchdown Passes     Moneyline
1007     Over  ½  TD Passes     -280
1008     Under  ½  TD Passes     +220
Must Start for action.
Rot     Ryan Tannehill (TEN) Total Interceptions     Moneyline
1011     Over  ½  Interceptions     Ev
1012     Under  ½  Interceptions     -130
Must Start for action.
Rot     Ryan Tannehill (TEN) Longest Completion     Moneyline
1013     Over  32½  Yards     -110
1014     Under  32½  Yards     -120
Must Start for action.
Rot     Ryan Tannehill (TEN) Total Rushing Yards     Moneyline
1015     Over  7½  Rushing Yards     -120
1016     Under  7½  Rushing Yards     -110
Must Start for action.
Rot     Derrick Henry (TEN) Total Rushing Yards     Moneyline
1041     Over  104½  Rushing Yards     -125
1042     Under  104½  Rushing Yards     -105
Must Play for action.
Rot     Derrick Henry (TEN) Total Rushing Attempts     Moneyline
1043     Over  22½  Rush Attempts     -120
1044     Under  22½  Rush Attempts     -110
Rot     Aaron Rodgers (GB) Total Passing Yards     Moneyline
2001     Over  247½  Passing Yards     +110
2002     Under  247½  Passing Yards     -140
Must Start for action.
Rot     Aaron Rodgers (GB) Total Passing Attempts     Moneyline
2005     Over  33½  Passing Attempts     -135
2006     Under  33½  Passing Attempts     +105
Must Start for action.
Rot     Aaron Rodgers (GB) Total Touchdown Passes     Moneyline
2007     Over  1½  TD Passes     -140
2008     Under  1½  TD Passes     +110
Must Start for action.
Rot     Aaron Rodgers (GB) Total Interceptions     Moneyline
2011     Over  ½  Interceptions     +140
2012     Under  ½  Interceptions     -170
Must Start for action.
Rot     Aaron Rodgers (GB) Longest Completion     Moneyline
2013     Over  36½  Yards     -120
2014     Under  36½  Yards     -110
Must Start for action.
Rot     Aaron Rodgers (GB) Total Rushing Yards     Moneyline
2015     Over  2½  Rushing Yards     -155
2016     Under  2½  Rushing Yards     +125
Must Start for action.
Rot     Aaron Jones (GB) Total Rushing Yards     Moneyline
2041     Over  57½  Rushing Yards     -125
2042     Under  57½  Rushing Yards     -105
Must Play for action.
Rot     Aaron Jones (GB) Total Rushing TDs     Moneyline
2045     Over  ½  Rushing TDs     +145
2046     Under  ½  Rushing TDs     -175
- Don Shapiro, Gambling911.com