Vikings vs Bills Predictions | NFL Week 10 Game Analysis
Published on:
Nov/12/2022
The Minnesota Vikings face Buffalo Bills in a battle between 2 of the NFL's top teams. Bills star QB Josh Allen might be out with an elbow injury. The BetUS team will help you navigate this massive injury news. Which team should you back to make the winning NFL pick?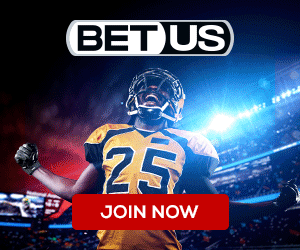 The line on this game has aggressively moved from +7.5 to +3.  We get a number of 9.41.  That's an underlay of 2 to 6.5 points.
Comparables include:
The Big Line Drop:
Seattle +6.5 to +3.5 Detroit (road team dog Seattle covers and wins by 3 points) Detroit 3.35 Overlay of 3 to On the Money.
The Big Underlay:
Las Vegas +3.5 / +4 LA Chargers (home favorite Chargers covers with 5 point win) 7.21 Underlay of 3.5 to 4,
Washington +3 to +3.5 Dallas (home favorite Dallas covers and wins by a lot) Dallas 9.62 Underlay 6 to 6.5 points.
BetUS host TJ Rives, and expert handicappers Scott Kellen and Chris Farley analyze the NFL game Minnesota Vikings vs Buffalo Bills. They'll go over the latest football betting trends, and best value NFL odds available and share their football expert predictions for this NFL Week 10 game.
Vikings vs. Bills Prop Bets
Rot     Player To Score First Touchdown in the Game     Moneyline
101     Dalvin Cook (MIN)         +700
102     Justin Jefferson (MIN)         +750
103     Adam Thielen (MIN)         +1200
104     K.J Osborn (MIN)         +1200
105     T.J Hockenson (MIN)         +1400
106     Alexander Mattison (MIN)         +1600
107     Jalen Reagor (MIN)         +2200
108     Johnny Mundt (MIN)         +2800
109     Kirk Cousins (MIN)         +8000
110     Stefon Diggs (BUF)         +650
111     Devin Singletary (BUF)         +750
112     Gabriel Davis (BUF)         +1000
113     Josh Allen (BUF)         +1000
114     Dawson Knox (BUF)         +1600
115     Isaiah McKenzie (BUF)         +1600
116     Nyheim Hines (BUF)         +1800
117     Case Keenum (BUF)         +2500
118     James Cook (BUF)         +2500
119     Jake Kumerow (BUF)         +2800
120     Khalil Shakir (BUF)         +2800
121     Quintin Morris (BUF)         +4000
122     Reggie Gilliam (BUF)         +4000
123     Any Other Touchdown Scorer         +700
124     No Touchdown Scorer         +10000
Rot     Winning Margin     Moneyline
3089     Vikings to win by 1-6 pts         +375
3090     Vikings to win by 7-12 pts         +600
3091     Vikings to win by 13-18 pts         +1400
3092     Vikings to win by 19-24 pts         +3300
3093     Vikings to win by 25-30 pts         +5000
3094     Vikings to win by 31-36 pts         +8000
3095     Vikings to win by 37-42 pts         +10000
3096     Vikings to win by 43 or More pts         +11000
3097     Bills to win by 1-6 pts         +280
3098     Bills to win by 7-12 pts         +425
3099     Bills to win by 13-18 pts         +600
3100     Bills to win by 19-24 pts         +1000
3101     Bills to win by 25-30 pts         +1800
3102     Bills to win by 31-36 pts         +3000
3103     Bills to win by 37-42 pts         +4500
3104     Bills to win by 43 or More pts         +6500
3105     Tie         +5000
- Don Shapiro, Gambling911.com