Judge Orders Diamond Sports Group to Honor TV Contract for 2023: Must Pay Guardians, Others
Published on:
Jun/02/2023
These are your current hot gambling industry news stories.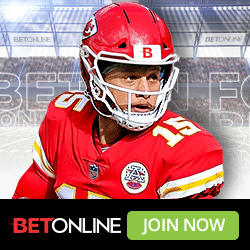 Judge Orders Diamond Sports Group to Honor TV Contract for 2023
(June 2, 2023) - The Guardians, Twins, Rangers and Diamondbacks are all getting paid in 2023 for a TV contract that beleaguered Diamond Sports had attempted to avoid paying. 
A U.S. bankruptcy judge in Houston ruled in favor of the four Major League Baseball teams.
Diamond Sports Group is an RSN operator that airs broadcasts under the name Bally Sports, which itself runs sportsbook operations in the US regulated market.
Judge Chris Lopez issued the ruling on Thursday.
Alden Gonzalez, ESPN Staff Writer, reports that the decision likely set a crucial precedent that undercuts Diamond's hope to lower costs by decreasing the value of previously agreed upon contracts, particularly with 28 NBA and NHL teams also under its purview.
"Profitability is certainly decreasing for each team," Lopez said as part of his ruling. "But again, this doesn't mean that the contract rate and those fees under those contracts is not reasonable."
Judge Lopez had already order DSG to pay 75% percent of what they owed the four teams for this season. Thursday night he said the Diamond Sports Group must pay the remaining 25%.
On March 14, 2023, Diamond Sports filed for Chapter 11 Bankruptcy, 30 days after they failed to make a $140M interest payment
Romário Banned for Life From Football for Gambling
(May 31, 2023) - A Brazilian footballer has been banned for life from playing after he was tried this Monday by the Superior Court of Sports Justice for his alleged role in a betting scandal.
In a unanimous decision, the STJD ( Superior Court of Sports Justice) banned midfielder Marcos Vinicius Alves Barreira, known as Romário, from football.
The former Vila Nova player is named as a suspect in the first action of Operation Maximum Penalty, by the MP-GO (General Prosecution Service of Goiás).
The 21-year-old will also be required to pay a fine of R$ 25,000.
Gabriel Domingos, 22, got off a little easier. The former midfielder for Vila Nova was suspended for 720 days and fined R$15,000.
Both players had their contracts broken by the club from Goiás.
Yana Sizikova Cleared in Match Fixing After Two Year Probe
(May 25, 2023) - We are learning Thursday that Russian doubles player Yana Sizikova has been cleared of match-fixing two years after her arrest at the French Open.  At the time she ranked 50th in the world for doubles. 
The 28-year-old Sizikova was part of an investigation into match-fixing allegations dating back to the 2020 edition of the Grand Slam.
She had continued to compete since her arrest and is set to play in this year's French Open, which begins Sunday.
"After two and a half years of investigation, the Paris Public Prosecutor's Office definitively closed the case on 11 April 2023, considering that criminal proceedings could not be initiated, as the facts of which Ms Sizikova was accused could not be established," her lawyer Frederic Belot told Reuters.
The focus of the investigation was a match involving Sizikova and American partner Madison Brengle, who lost 7-6 (10-8) 6-4 to Romanian pair Andreea Mitu and Patricia Maria Tig.  Betting companies at the time reported suspicious wagering activity.
Boom!  Phantom Fireworks Enters Sports Betting Space
(May 22, 2023) - Here is some explosive news if you happen to live in Ohio and bet sports.
None other than Phantom Fireworks has been granted a license in that state to offer sports wagering.
The Ohio Casino Control Commission granted that company a Type-B Ohio sports betting license.  It has yet to announce a sports betting service provider for their planned sportsbook.  Phantom's most lucrative time of the year comes over the next month ahead of Independence Day (4th of July) here in the US.
"We understand that this is a non-traditional application for this type of license. We are a consumer fireworks retailers, with 85 brick-and-mortar showrooms across 15 states, but our corporate headquarters is located in Mahoning Country in downtown Youngstown," Michael Podolsky, Deputy General Counsel for Phantom Fireworks, said.
The family-owned company is planning to construct a sportsbook at the Covelli Centre, an arena for the Youngstown Phantoms USHL hockey team.
"We are heavily involved in the community and we think this is an interesting opportunity to bring something new to downtown Youngstown, bring additional jobs to the city, and bring something new to the area," Podolsky added.
Entain is Closing in on Deal to Buy Analytics Firm Angstrom
(May 18, 2023) - Entain, voted Most Socially Responsible at last week's SBC Awards last week despite being issued a record fine in the UK, is reportedly set to purchase the analytics and pricing firm Angstrom.
At least they are not a security firm.
We got THIS below when attempting to access the site:
The deal could be worth $200 million.
Pricing and analytics firms are all the buzz in sports betting these days and attract plenty of investment opportunities.
Angstrom is based in the UK but focuses primarily on US sports betting, more specifically in-game prop bets.  It supplies cutting edge bet builder solutions; responsible and sustainable next event markets; access to a full suite of trader tools and risk management solutions.
Illinois Moves Into 2nd Place in Country for Sports Betting
(May 17, 2023) - The Illinois Gaming Board reports that state regulated sportsbooks took in over $1 billion in bets during the month of March, beating the previous high set in January by $2 million.  This places Illinois second among US states after New York in both total bets and revenue.
"Strong March Madness betting helped Illinois top $1 billion in total sports bets for the fifth time in the last six months," Dave Briggs with PlayIllinois.com told The Center Square. 
Other numbers of note: Michigan reported $195.7 million in April revenue.  Gross receipts decreased 9.6% compared to March results.  March is traditionally one of the biggest months in terms of sports wagering thanks to the significant interest in the NCAA March Madness basketball tournament.
April internet gaming gross receipts totaled $159.4 million and gross sports betting receipts totaled $36.3 million. In March 2023, internet gaming gross receipts were a record-setting $171.8 million, and gross sports betting receipts were $44.6 million.
New Jersey still ranks among the top sports betting markets in the country. 
Overall gambling revenue here was up 9.5% in April but in-person casino revenue was down 1.6%. 
James Plousis, chairman of the New Jersey Casino Control Commission, said that even though April's casino revenue was down this year, it was still the second-strongest April in 11 years.
"Growth in internet gaming win and sports wagering revenue pushed Atlantic City's total gaming revenue above $400 million for the second consecutive month, which is a positive more typically seen during summer," he said. "As I regularly visit the casino hotels, I hear a lot of optimism that this will be a great summer in Atlantic City."
Fanatics to Acquire PointsBet's Assets for $150 Million
(May 15, 2023) - As widely reported by Gambling911.com, PointsBet had been actively seeking a buyer.  And that came to fruition over the weekend with the announcement that Fanatics has agreed to purchase all of that company's assets for $150 million.
The agreement marks a big leap into sports gambling for Fanatics.
The companies announced the deal Sunday night soon after CNBC reported an agreement was reached.
"Fanatics and PointsBet are excited to enter into an agreement for Fanatics Betting and Gaming to acquire PointsBet's U.S. business," the companies said in a joint statement. "While there are still several steps in the process to complete the acquisition, both parties are confident in the outcome. Fanatics Betting and Gaming and PointsBet will provide further details of the proposed deal and timely updates in the coming weeks."
PointsBet's market share in the US was relatively low at around 3.7% as of last September.
Fugly Dog: These Three Breeds Have Never Won the Westminster Dog Show
(May 9, 2023) - Bixby French bulldog has won the non-sporting group at Westminster dog show.
Winston won the group Monday night. The 4-year-old pup is owned by Morgan Fox, Sandy Fox, Perry Payson and Alexandra Vorbeck.  This is his second straight year winning and he'll be competing for best in show at the Westminster dog show in New York City Tuesday evening.  You'll be able to catch this event live on FS1.
Our friends at BetOnline will be offering betting odds on the Westminster Dog Show over the next few days.
Breed of Best in Show Champion                     
Terrier              3-1
Non-sporting    4-1
Toy Group        4-1
Hound              5-1
Sporting           5-1
Working           7-1
Herding            10-1
Remarkably, Westminster, also known as "America's Dog Show," is the second-longest running sporting event in American history behind the Kentucky Derby, a race that went off this past weekend.
There have been 115 winners so far at the Westminister Dog Show. Of those winners, none have come from the three most popular breeds in America: French bulldog, Labrador retriever or golden retriever.
Sorry Bixby.  But you are due.
Poker Pro Cyndy Violette Daughter Found After Missing for a Week
(May 5, 2023) - If you read Gambling911 enough you'd think the world was a horrible place.  Nothing but doom and gloom and drama.  Unless of course you've been following these consensus MLB plays we post daily.
Well, finally some happy news to report.
Poker pro Cyndy Violette's daughter has been found after missing for nearly a week.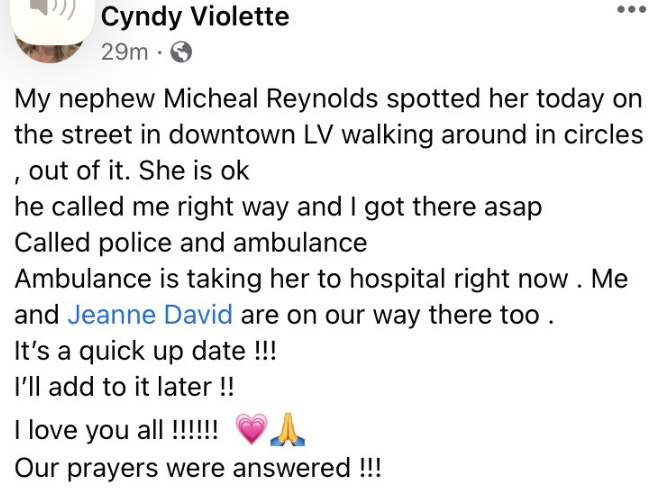 Cyndy has been open on her Facebook about her daughter's struggles.  We are very happy to learn she is going to get the help she so desperately needs.
SEC Commish Releases Statement Regarding Suspicious Betting on Alabama Baseball Game
(May 3, 2023) - SEC Commissioner Greg Sankey released a statement late Wednesday night in response to the "suspicious betting" concern on last Friday's LSU vs. Alabama game. Inside info of the Crimson Tide's Luke Holman being scratched may have contributed to the suspect wager.
That bet was placed in Cincinnati, Ohio and resulted in that state's regulators prohibiting sportsbooks there from taking any more bets on Alabama baseball games.
Sankey's statement:
"We are aware of reports related to the suspension of wagering on Alabama baseball games. We will continue to monitor available information and any regulatory activity.
"As many states have acted to legalize sports gambling, we are reminded of the threats gambling may pose to competitive integrity. Together with our member universities, we will continue to emphasize the importance of regulating, overseeing and providing education related to sports gambling activity."
Alabama Baseball Suspicious Bets Were Made From Cincinnati
(May 2, 2023) - The shocking revelations continued to roll in related to Ohio regulators shutting down betting on games that feature the Alabama Crimson Tide baseball team.
Matthew Schuler, executive director of the Ohio Casino Control Commission, was notified of "suspicious betting" on Friday night's game between Alabama and LSU.  The Tigers ultimately won that game.
Louisiana regulators were alerted as well. 
Both regulators were told of the suspicious betting by officials with U.S. Integrity.  They are tasked with monitoring this type of activity.
While Ohio did not elaborate on the specific details of what they were told, the chairman of the Louisiana Gaming Control Board, Ronnie Johns, described the bet in question.
"There were a couple of bets made in Cincinnati, Ohio," Johns said. "One was on a parlay which involved the LSU-Alabama game, and then there was another straight-up (money line) bet, I was told it was a large bet that involved LSU-Alabama."
"In this instance, the line, I think, moved very dramatically and the game took a very odd turn where the inferior team started to make a huge run," said California attorney Baird Fogel, co-head of the global sports practice for Eversheds Sutherland. "This could all be conjecture, it could all be a coincidence. That's the wonder of sports betting. Sometimes weird things happen."
Biggest Buzzword in Regulated US Sports Betting was Once 'Integrity'..... And Now?
(April 30, 2023) - Professional sports bettor Captain Jack took to Twitter Sunday to discuss what early sports betting regulation in the US was supposed to be....versus what it has become.
"When PASPA fell and sports betting regulation took off in 2018, the biggest buzzword was INTEGRITY," he writes. "Leagues wanted INTEGRITY fees. Regulators were concerned about public perception of INTEGRITY. Operators scoffed at any notion that sports betting wasn't on the up and up."
Last week we learned that some Detroit Lions players placed bets on NFL games, resulting in their indefinite suspension.  Two others placed bets from team facilities on sports other than the NFL and received suspensions up to Week 7 of the regular NFL season.  There is definitely an hypocrisy issue here.  We don't even hear about these so-called "integrity fees" any more.
When PASPA fell and sports betting regulation took off in 2018, the biggest buzzword was INTEGRITY.

Leagues wanted INTEGRITY fees. Regulators were concerned about public perception of INTEGRITY.

Operators scoffed at any notion that sports betting wasn't on the up and up.

— Captain Jack Andrews (@capjack2000) April 30, 2023
"Quickly, integrity concerns gave way to profitability concerns," Captain Jack observed.  "Leagues want their SHARE. States want their SHARE. Operators want their SHARE. Shareholders want... These days, INTEGRITY is far down on the list of concerns. Time to bring it back."
He adds: "If you're in favor of integrity, you're in favor of everyone receiving a fair deal.  "FAIRNESS is not using deceptive advertising techniques that make it seem rare events are commonplace if you would only bet into them.
"FAIRNESS is not continuously pushing a bet type which typically has a 20-30% house edge but not allowing that bet type when a highly correlated event comes along that your data science team chokes on."
Jack uses an example of an unidentified book pushing Same Game Parlays or SGPs.
- Gilbert Horowitz, Gambling911.com