American Pharoah Owner Reportedly Fails to Pay $1.65 Mil Debt at Online Casino
Published on:
May/21/2015
The owner of Kentucky Derby and Preakness Stakes winner American Pharoah owes $1.65 million to an online casino, at least that is what one man is claiming, and he has filed suit.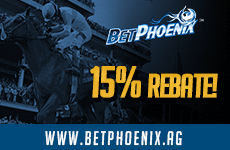 Court documents obtained by NJ.com show that Howard Rubinsky, an X-ray technician from Florida who assisted high-stakes gamblers in getting hooked up with offshore gambling websites, has sued Ahmed Zayat for the alleged outstanding debt as well as breach of contract.
From NJ.com:
Rubinsky claims he advanced Zayat a line of credit at Costa Rican casino Tradewinds, and Zayat lost $2 million betting on sports. According to Rubinsky, Zayat paid $350,000 of that, but left Rubinsky — who staked Zayat that large credit — with the remaining $1.65 million. 
Zayat denied ever asking for a line of credit and says he knows nothing about the debt.  
In an ironic twist, Tradewinds was founded by one time Las Vegas sportsbook kingpin Gary Austin who skipped town more than two decades ago after his establishment had been robbed.   For years there has been speculation that the heist was an inside job, allegations that have never quite been substantiated. 
Tradewinds and its sister brands were among the first to set up shop in the offshore gambling Mecca of Costa Rica.  The business enterprise, while operating low key, has enjoyed a mostly unblemished reputation for nearly 20 years now.
Rubinsky, meanwhile, pleaded guilty to interstate transmission of wagering information and money laundering in relation to another gambling business.  He ultimately received three years probation.
American Pharoah will try to become the first Triple Crown winner since 1978 at the Belmont Stakes on June 6.
- Jagajeet Chiba, Gambling911.com